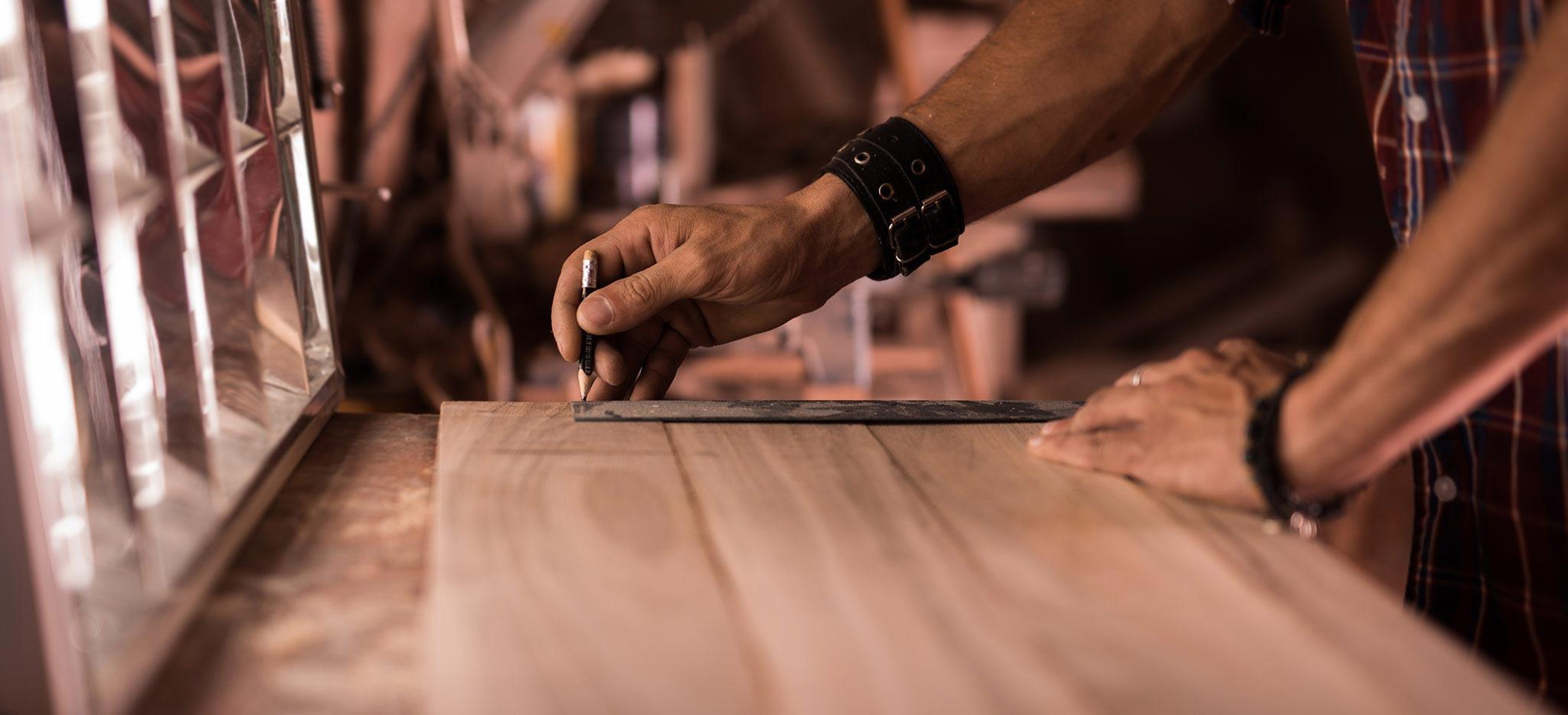 Exotic hardwood for joiners, carvers and furniture makers
ProSono offers a range of beautiful, high-density African hardwoods that are ideal for carving, turning and fine carpentry. For example, we supply:
Our hardwood is extracted from relatively small, irregularly shaped logs.
It is responsibly and sustainably harvested, air dried and sawn to required dimensions. It is then carefully packaged and sent to our distributors and customers around the world.
"I have just picked up the package from Kommetjie post office. The wood is in perfect condition, beautiful, and was extremely well packaged. I am very happy with it, and look forward to doing business with you again."
~ Christopher Garland
Exotic timbers for joiners, turners and furniture makers
Hardwood for furniture making
ProSono offers high-quality hardwood for custom furniture makers.
Especially popular with our customers is the use of African blackwood or pink ivory for furniture inlays. These enrich furniture pieces with the beautiful colouring and lustre of these precious hardwoods.
Hardwood joinery timber
Certain of the rare hardwoods we offer are ideal for use in joinery applications, from custom fittings for homes to yacht panelling.
Exotic solid wood floor
Hardwood flooring can add unique value to a property – and it's likely to last a lifetime (or longer).
We offer solid wood parquet flooring. This takes the form of hardwood flooring tiles, made of 8 mm thick fillets that are perfectly planed and assembled by hand. The tiles come with removable sheets of 3M paper for quick, easy lay-out.
Popular species for this application are African blackwood (the ebony of the Pharoahs, now increasingly rare), African cocobolo, red ivory and mopane.
Hardwood project lumber
We supply project lumber to satisfy demand from artisans and hobbyists for the very best quality hardwood, in smaller dimensions.
This bulky core wood is exported in purpose-built large crates, to reduce transport costs. The red or pink ivory, wild olive and Tambotie (African cocobolo) species are the most popular with our customers.
Typical dimensions:
widths: 60, 80, 100 or 120 mm
thicknesses: 28, 38, 51 or 75 mm
lengths: 400, 600, 800, 1,200 or 1,400 mm.
Hardwood combo packs for carvers
Carvers typically look for variety; unique pieces – often selected for their character (which are not of standard size); and of course, affordable prices.
A popular choice with the carvers among our customers is combo hardwood packs. These contain parts of eight hardwood species, rejected for not being of standard size but that we consider of possible unique value for carved or turned items.
The hardwood parts are packed together in cardboard boxes of 10 or 20 kilograms and crated in 100, 200 or 500 kilogram consignments.