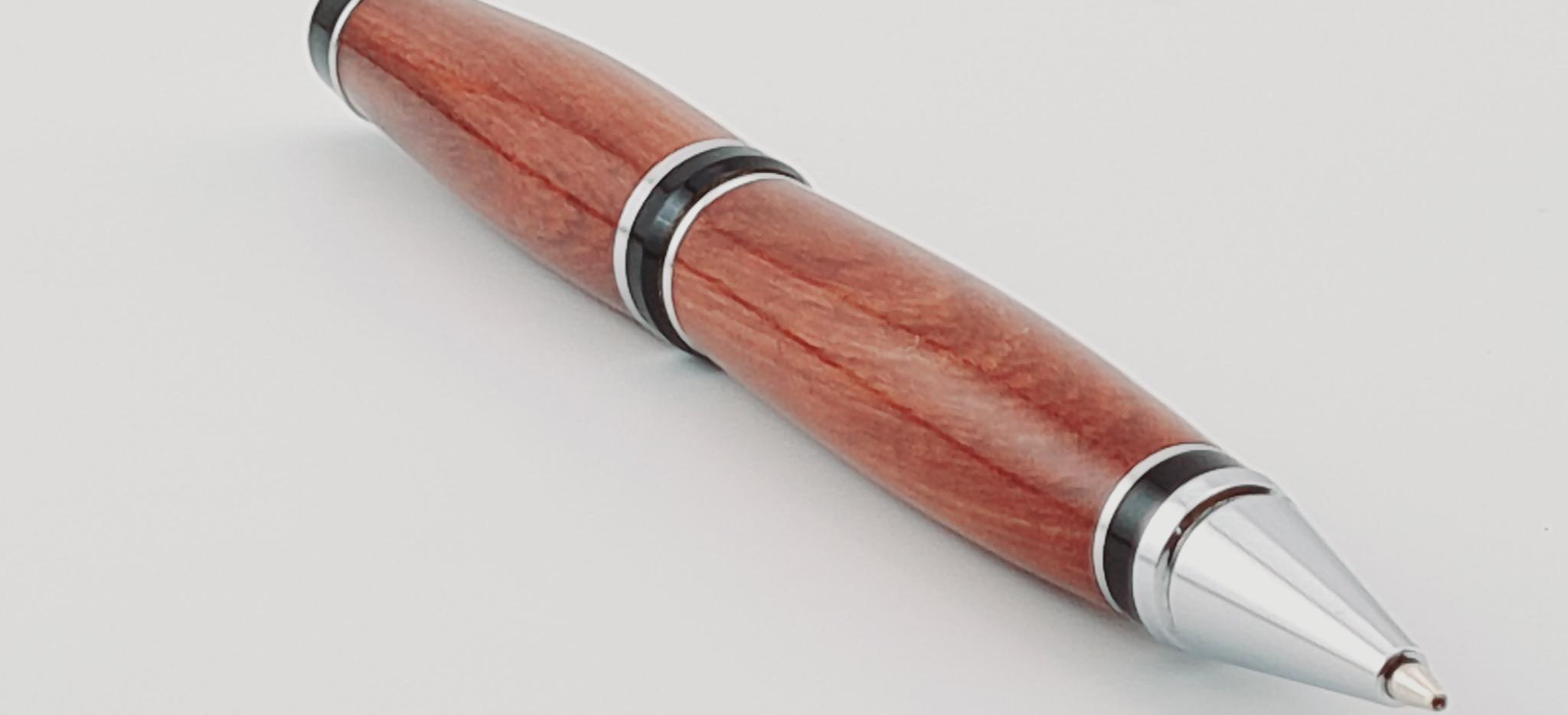 High-quality ironwood for sale
Ironwood is a strong and very dense African hardwood. Contrast between its reddish-orange heartwood, dark grain and white to yellow sapwood can result in pleasing, unusual patterns.
The wood has fairly coarse grain but works well and polishes to a lustrous finish.
ProSono Hardwoods is a supplier of ironwood for furniture making and joinery, as well as specialty wooden objects like jewellery boxes, toys, carvings and pipes. We also supply ironwood for musical instruments, for its decorative value.
Ironwood characteristics
Botanical name: Bobgunnia madagascariensis or Swartzia madagascariensis
Alternative names: ndale, pau ferro, pau rosa and many others
Average dry weight: 64 lb/ft3 (imperial); 995 kg/m3 (metric)
Snake bean density: 2,940 lbf (13,080 N) on the Janka scale
Distinct, often wavy grain pattern
"I have just picked up the package from Kommetjie post office. The wood is in perfect condition, beautiful, and was extremely well packaged. I am very happy with it. a look forward to doing business with you again."
~ Christopher Garland
| | |
| --- | --- |
| Botanical name | Bobgunnia and Swartzia madagascariensis |
| Family | Fabaceae (Caesalpinioideaea) |
| Local name | Ndale |
| English name | Ironwood |
| Distribution | Common in southern Zimbabwe in the north of Zambia and North Mozambique |
| The tree | The ironwood tree is a medium to large tree. Most trees reach 3 to 4 metres but they can grow to 15 metres under favourable conditions. Found in low to medium altitudes. |
| The wood | Red/orange colour with marked darkish wavy grain. The sapwood is well demarcated and white to yellow. Ironwood is heavy but not oily. It has a density of 1.0 t/m3 when air dried. |
| Seasoning | It dries well when stacked properly. |
| Workability | Ironwood is hard and heavy. It is difficult to saw and must be prebored if screwing or nailing. It is more stable when quarter sawn. It turns, planes and polishes well. |
| Uses | This wood has numerous applications, from furniture to joinery, jewellery boxes, toys, carvings and even musical instruments, for its decorative value. |