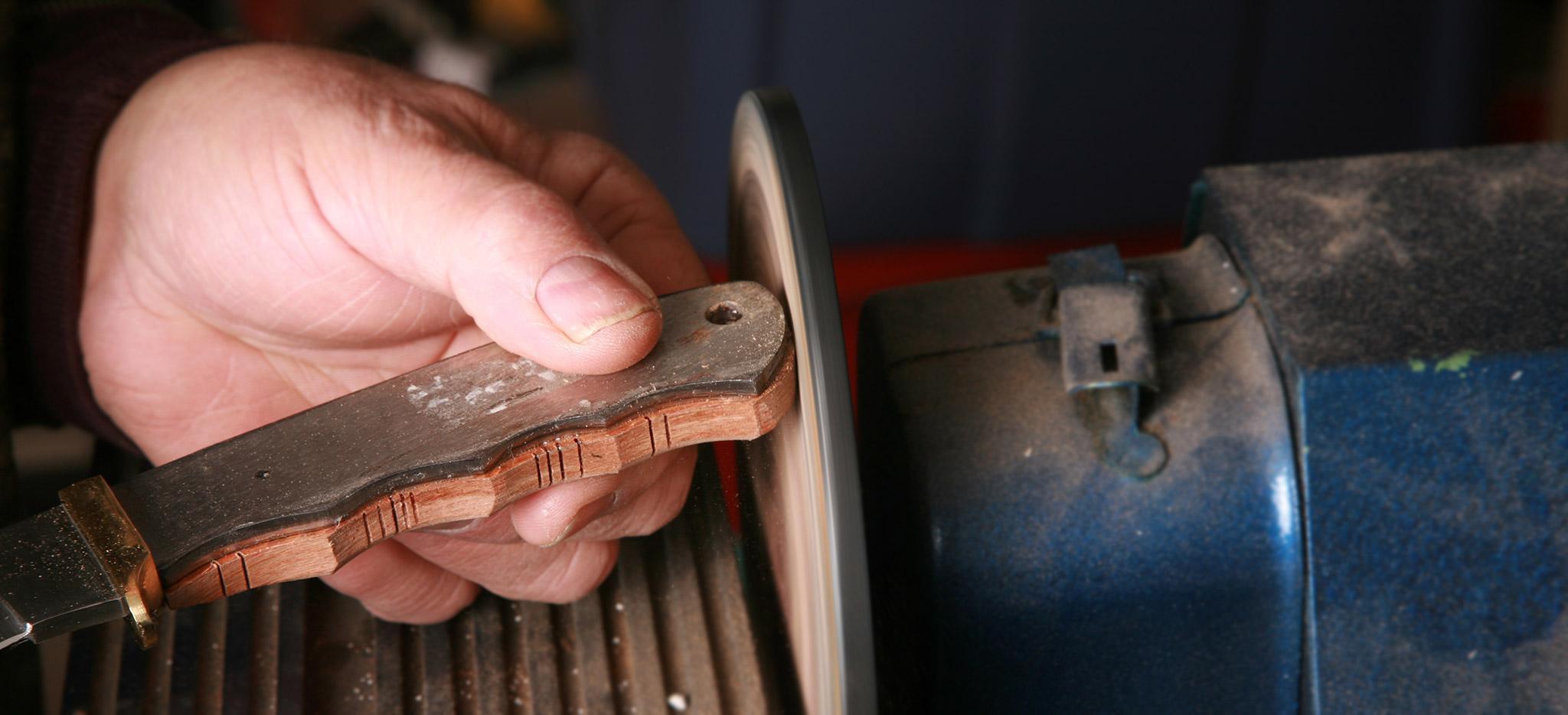 African hardwood for knife makers and small-run cutlery
ProSono offers hardwood knife scales and blocks in a range of high-density African hardwoods. These are ideal for making unique knife handles for collector knives and small-run cutlery.
Our permanent dry stock of knife handle blanks focuses on eight hardwood species, in four dimensions.
Our sawmill manager also personally selects hardwood for knife handles, to meet customers' specific requirements.
The hardwoods we supply are responsibly harvested. It is expertly dried, sorted, cut and packaged, before being delivered to our distributors and customers around the globe. (We have the task to collect harvesting permits for each individual species)
"The wood is in perfect condition, beautiful, and was extremely well packaged. I am very happy with it, and look forward to doing business with you again."
~ Christopher Garland
Hardwood For Knives: Dry Parts Typically In Stock
Dimensions of our hardwood knife blocks and scales
in inches
in mm
in dm3
2″ x 1″ x 6″
51 x 28 x 155
0.221
2″ x 1″ x 5″
51 x 28 x 130
0.186
1.5″x 1 "x 5"
38 x 28 x 130
0.138
1.5″ x 1″ x 4″
38 x 28 x 105
0.112
SCALES AND BLOCKS FOR KNIFE MAKING
Hardwood for knife makers in South Africa
Since 2009, our company representatives have taken part in local trade fairs and guild shows in Johannesburg, Pretoria, Cape Town and Durban.
Word of mouth increased our customer base.
Today, many knife makers are regular visitors to our sawmill, where they are welcome to select wood for knife handles that fits their tastes and technical requirements.
Our sawmill stock of dried wood is sorted by species and size to facilitate selection.
Wholesaler of knife supplies
We have exported our knife blanks to Canada, Australia, Saudi Arabia and, more recently, Finland.
We encourage our foreign buyers to request photographs of our unique wood for knife handles.
It's helpful to specify any requirements. For example, let us know your preference for:
uniformly coloured or shaded wood
wood with strong marked grain or as little visible grain as possible
knotted grain or kilted grain, if distinct grain patterns are preferred.
Our sawmill manager personally selects hardwood for knife handles based on customers' wishes and the unique character of the wood.
It can also be useful initially to select knife blanks in a wide variety of species, to get a feel for those best suited to your needs.