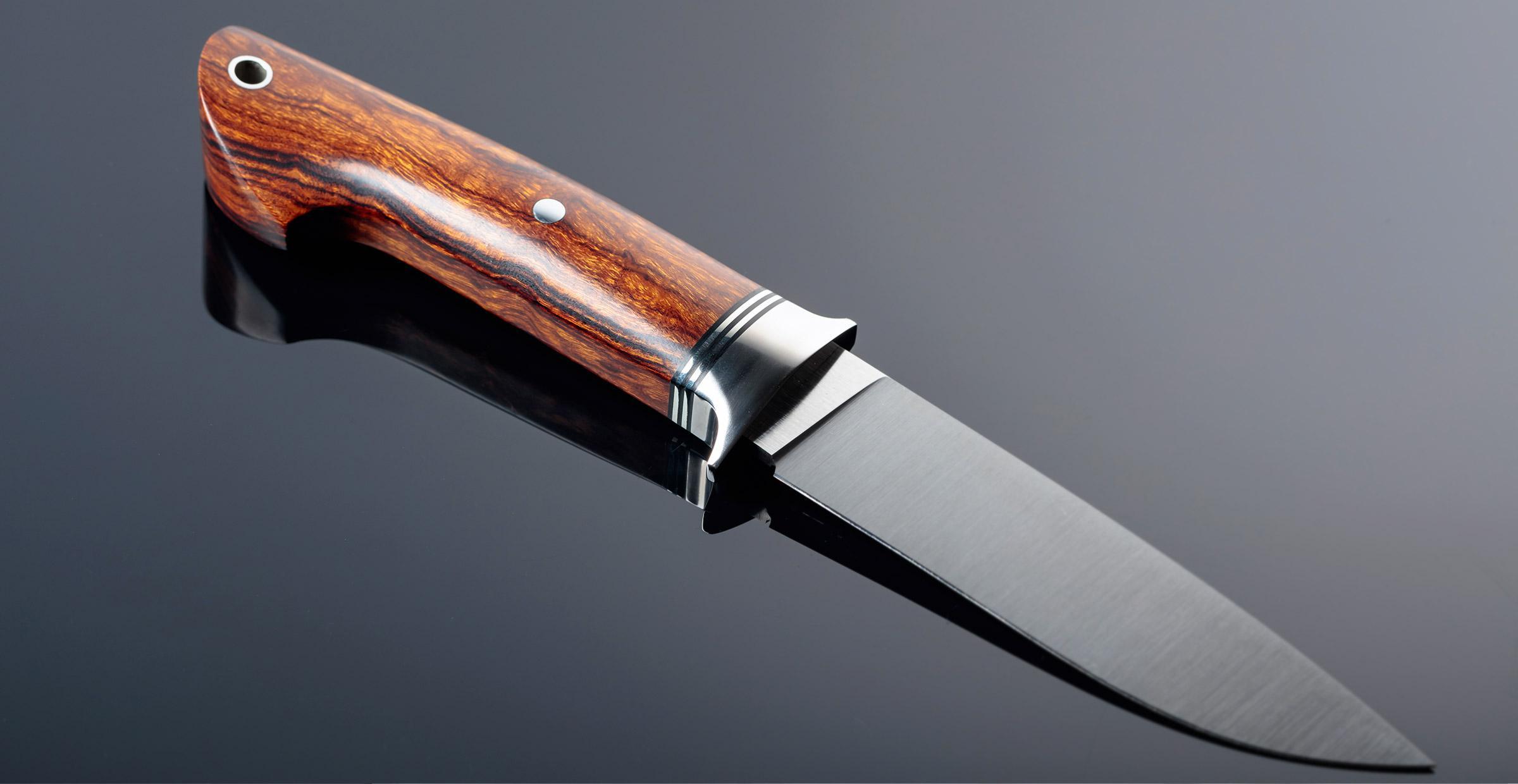 High-quality camel thorn wood for sale
Camel thorn, known locally as kameeldoring, is a dense hardwood with a beautiful reddish to purple colour.
The wood is very strong and easy to turn. It is popular with knife makers in South Africa, and has been well accepted by our international distributors for a range of wood turning applications.
ProSono offers camel thorn blocks and scales cut to required dimensions.
This includes camel thorn knife handle blanks and scales, and camel thorn turning squares for wooden ornaments, bowls, pens and other unique, crafted wooden items.
Camel thorn characteristics
Family: Fabaceae
Alternative names: kameeldoring, giraffe thorn
Average dry weight: 74 lbs/ft3 (imperial); 1,185 kg/m3 (metric)
Camel thorn hardness: 3,680 lbf (16,370 N) on the Janka scale
uniform medium texture
"I received through my friend the turning blanks. Let me tell you that the quality is outstanding! I look forward to do additional business with your company."
~ Pedro Jorge, Portugal
About camel thorn (kameeldoring) wood
| | |
| --- | --- |
| Botanical name | Acacia erioloba |
| Family | Fabaceae (pod bearing) |
| Local name | Kameeldoring |
| English name | Camel Thorn |
| Distribution | Great range, from Angola and Zambia in the north to the Northern Cape in South Africa. |
| The tree | Semi-deciduous tree, ranging in size from a small shrub to a 20-meter tall tree. It grows in dry woodland to arid and stony or sandy soils. The bark is grey, pale and deeply furrowed. The tree has impressive, dangerous thorns. It is a protected species in South Africa and may be harvested only with an appropriate permit. |
| The wood | Camel thorn wood is hard and heavy. Its colour is dark reddish to purple, with sapwood that ranges from pale yellow to pinkish. Camel thorn (kameeldoring) density is 1.15 t/m3 when air-dried. |
| Seasoning | The wood dries fairly quickly when cut in small enough sections. |
| Workability | The wood is hard to saw but fairly stable and it turns well. It offers an attractive colour and shiny finish. |
| Use | The tree offers valuable shade to livestock. Its wood has been overharvested as quality firewood. In the past, it was used for fence posts, mining props and machine bearings. It is too heavy for furniture but is extensively used for small ornamental objects like knife handles, small dishes, kitchen utensils and tools. |