Red or pink ivory has to be one of the world's most beautiful tonewoods – and it's used to make acoustic guitars of exceptional musical (as well as aesthetic) quality.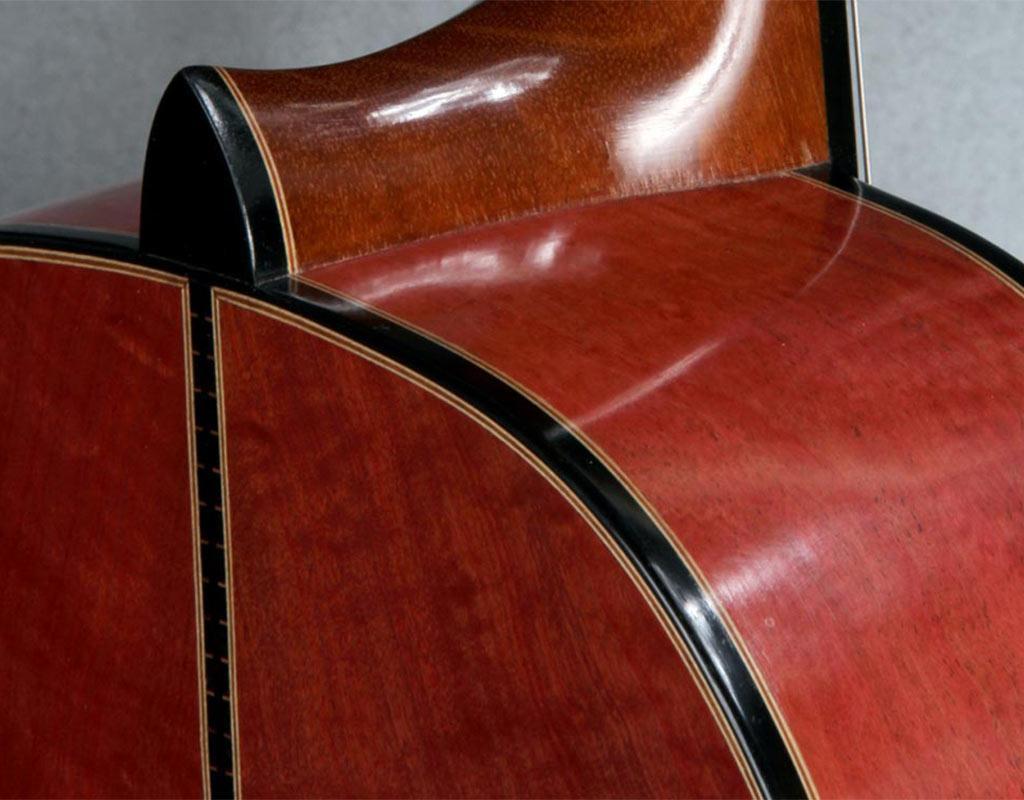 In this article, we cover: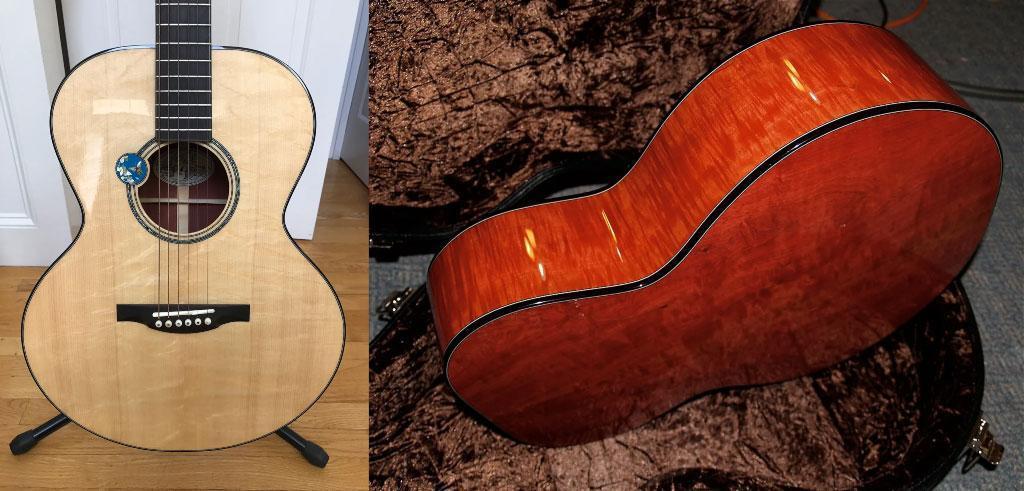 Pink ivory guitar sets: why there's a wait
At ProSono, our latest sets of pink ivory for acoustic guitars will be available only from mid-2023. We advise putting in orders early though. The sets are highly sought after and our back-order list is filling up quickly.
Why the wait?
It takes several years to prepare pink ivory sets for sale. This is because the wood dries extremely slowly. It requires a minimum of three years of resting in slab form before we can consider slicing it.
Sometimes it's only at that point that a disaster, like a root inside the slab, becomes apparent!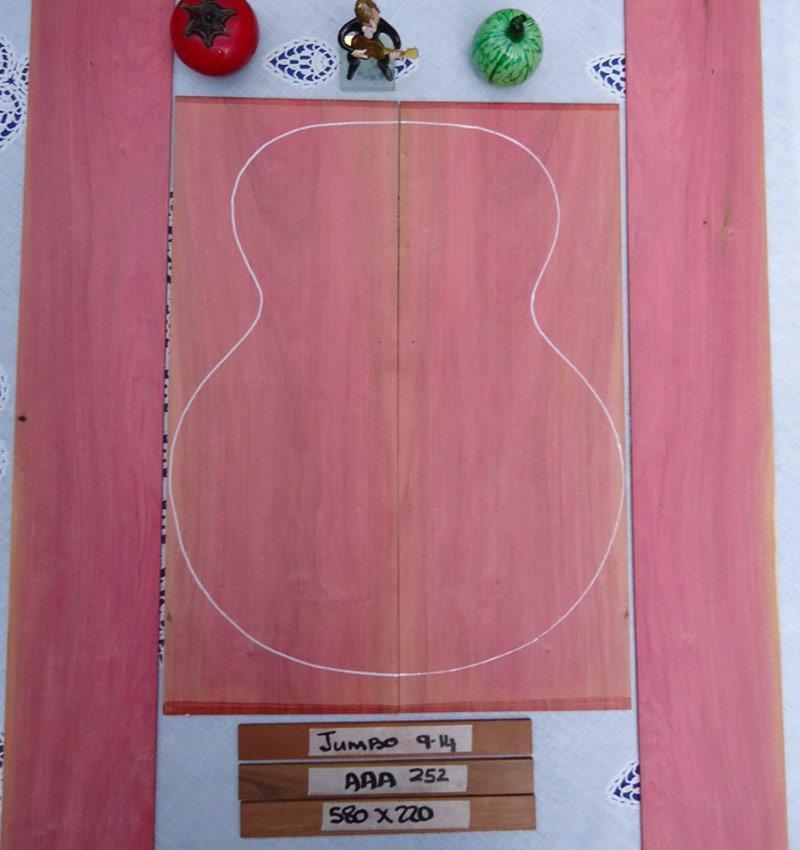 Sustainable sourcing of pink ivory hardwood (especially in lengths long enough to make musical instruments) also takes time.
At ProSono, we are constantly in the process of identifying opportunities for harvesting suitable hardwood. Along with ensuring that we meet all regulatory requirements, we focus on harvesting where this makes environmental and ethical sense.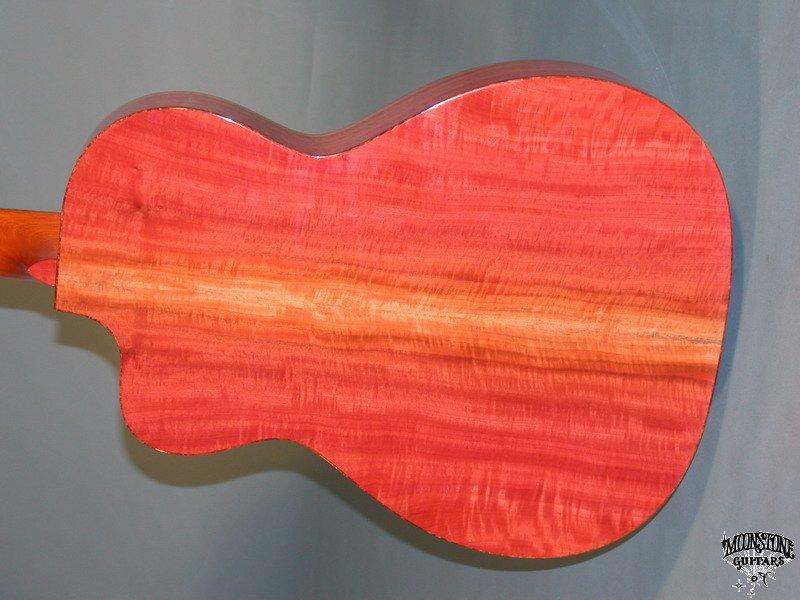 What makes pink ivory so special for acoustic guitars
Once reserved for use by Zulu royalty, pink ivory is a unique, Southern African hardwood. It is prized for its beautiful colour, which ranges from light pink to dark red, and high density.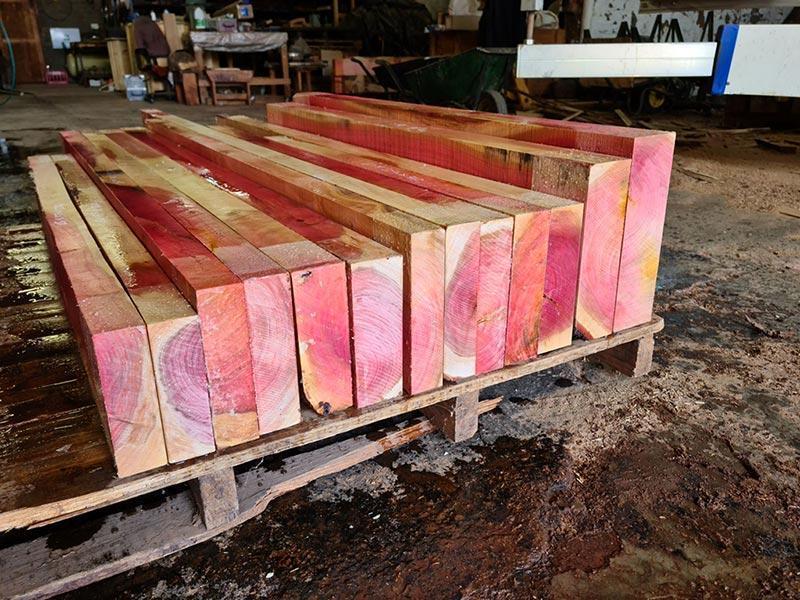 Pink ivory makes excellent tonewood, with a sweet sound quality and low internal damping of sound.
Pink ivory also turns very well and shines to a high polish. Because it has a comparatively high oil content, it doesn't slit easily.
Luthiers' reviews of pink ivory tonewood
Paul Heumiller of Dream Guitars, which sells beautiful custom guitars such as those made by our customer, Marc Mainard, gave us this feedback about pink ivory:
"Every Pink Ivory guitar we've ever sold had a rare and special voice. There is a sweetness inherent to this tonewood…"
In the YouTube video below, North Yorkshire-based luthier, Tom Sands, talks about pink ivory – its origins, its properties and his personal reaction to the qualities of the hardwood.
He also taps a pink ivory board to demonstrate its beautiful ringing tone.
In another video, a luthier from BigDGuitars.com looks at a piece of pink ivory intended for use as a fretboard.
He showcases its colouring, describing it as "really beautiful, exotic wood". He also demonstrates its tap tone, which he notes is "very, very snappy" and "very bright."
Another of our customers, North American luthier, John Mayes Jr of Mayes Guitars, confirmed receiving a pink ivory jumbo set for guitar from us. He comments, "It is beautiful and your packaging is top notch."
Magnificent guitars made of pink ivory: demos and images
In the video below, Al Petteway of Dream Guitars does a masterful job of playing a Tippin Crescendo Pink Ivory/Yellow Cedar guitar with pink ivory back and sides, made by Bill Tippin. The sound is outstanding!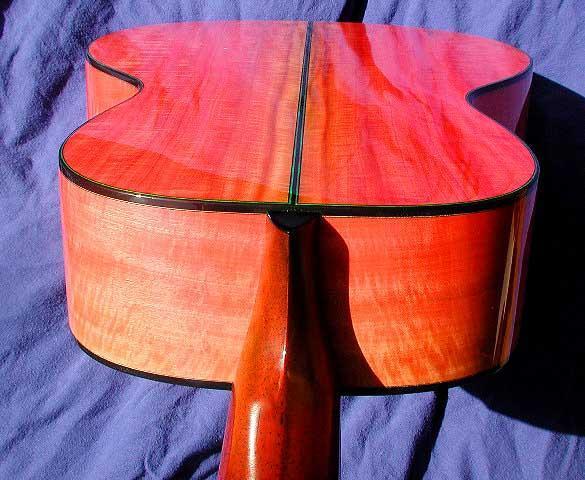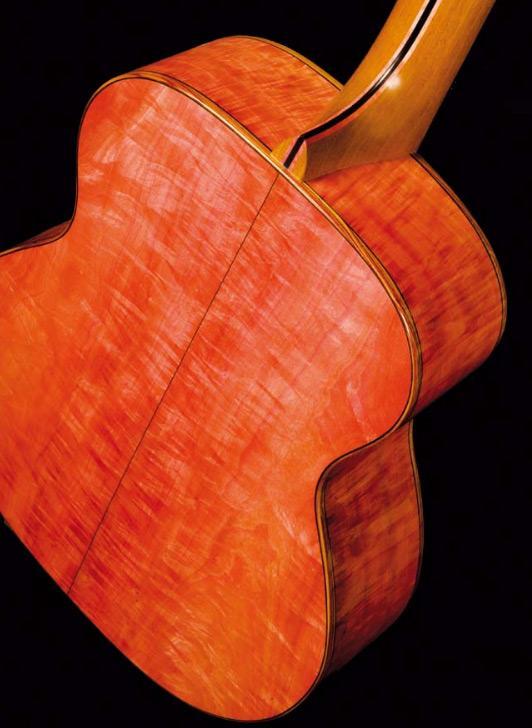 Enjoy having a look and listen to some more of the world's most beautiful pink ivory guitars with these demo videos from Dream Guitars: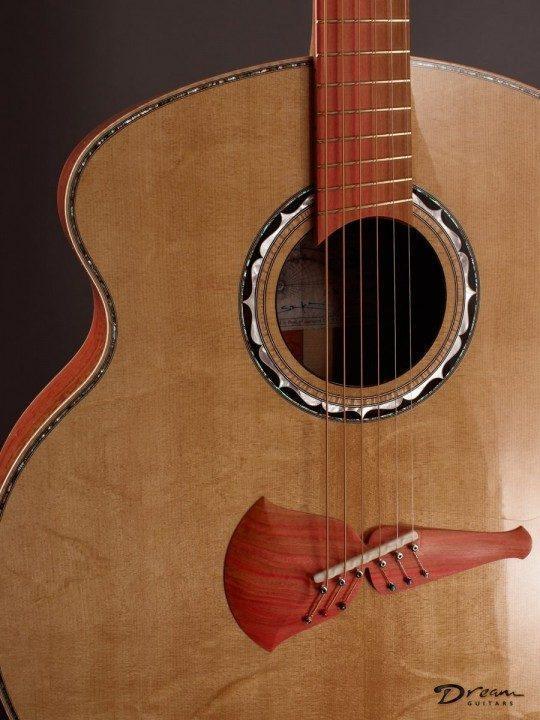 Pink ivory for acoustic guitars: dimensions of our sets
ProSono offers high-quality tonewood for guitars, including pink ivory sets (with guitar back and sides) and other guitar parts.
As specified above, please note that there is a waiting list for our next batch of pink ivory sets. These should be available from mid-2023. It's a good idea to get on the list if you'd like to secure sets.
The following table lists the dimensions of our standard guitar sets.
Tonewood sets for acoustic guitar (in millimetres)

Model
Back
Sides
Jumbo (two-piece back)
2 x (580 x 210 x 4)
2 x (830 x 130 x 4)
Jumbo (three-piece back)
2 x (580 x 150 x 4) +
1 x (580 x 115×4)

2 x (830 x 130 x 4)

Classic (two-piece back)
2 x (550 x 190 x 4)
2 x (780 x 110 x 4)
Classic (three-piece back)
2 x (550 x 140 x 4) +
1 x (550 x 100 x 4)
2 x (780 x 110 x 4)
Modern
4 x (550 x 95×4)
2 x (780 x 110 x 4)
For more information about our rare, high-quality musical tonewood, including pink ivory for acoustic guitars, please contact us at ProSono.