Mopane for Clarinets: A Breakthrough for Instrument Makers
We're excited that the world's most famous instrument makers are now embracing the use of mopane for clarinets.
ProSono is the leading supplier of mopane for the musical industry – and we sincerely believe in the advantages of this wood for woodwind instruments.
For over a decade, we've been promoting the adoption of mopane as a sustainable alternative to African blackwood (also called grenadilla).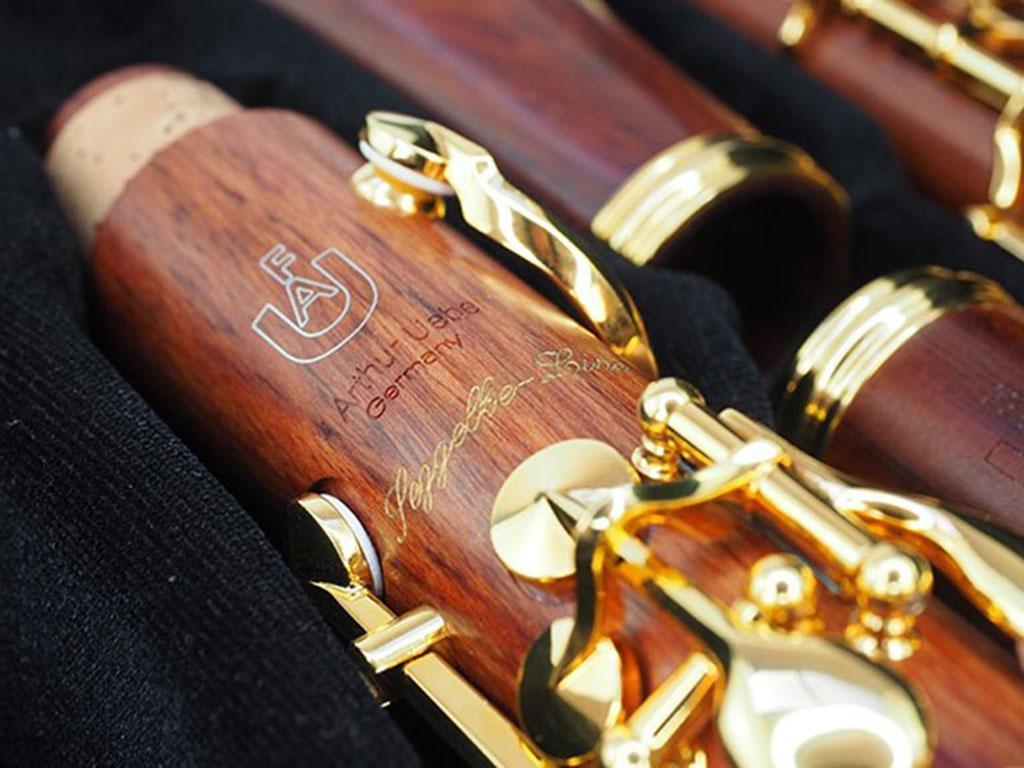 Recent breakthroughs: adoption of mopane for clarinets
Worldwide, many leading instrument makers promoted mopane this year. Among these were Buffet Crampon, F. Arthur Uebel, Schwenk & Seggelke, Howarth of London, Music Josef and Gebrüder Mönnig.
Buffet Crampon
In mid-2021, Buffet Crampon unveiled a special, limited series of 85 mopane clarinets. The series includes mopane editions of its Légende, Divine, Tosca and R13 models.
Schwenk & Seggelke
Known for their innovative, hand-crafted clarinets, Schwenk & Seggelke first used mopane in a clarinet in 2007. They have continued producing beautiful mopane instruments since then.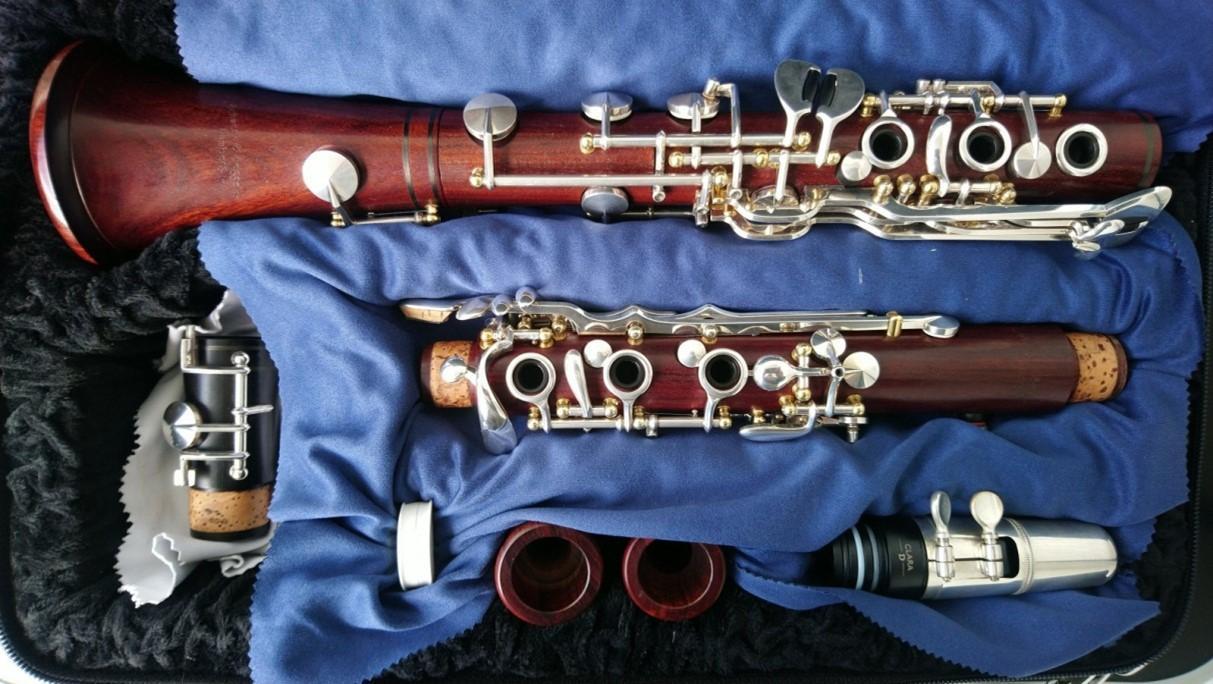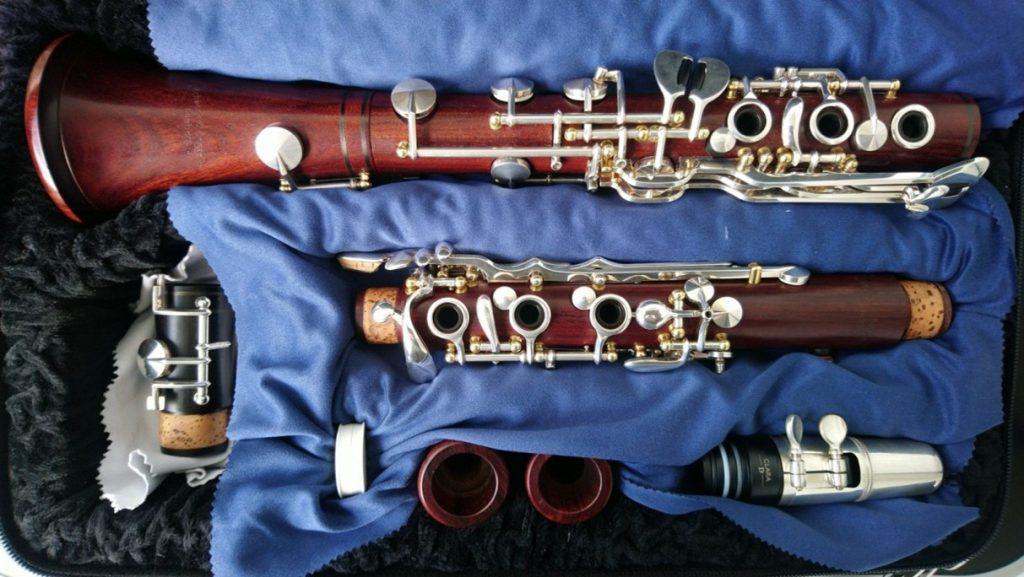 They also partnered with Uebel to produce the Seggelke-Line, which includes both African blackwood and mopane instruments.
According to Schwenk & Seggelke, mopane is "…not only astonishingly beautiful to look at, but produces a sound that impresses players and audience members alike."
The Schwenk & Seggelke website also offers this description of mopane's sound qualities:
It reverberates further into the room than Grenadilla, creating a full sound which makes for a wonderful playing feel. By having such versatile tonal properties, Mopane wood develops its own unique, powerful voice.
F. Arthur Uebel
F. Arthur Uebel – makers of fine clarinets since 1936 – showcased its newest series of mopane clarinets at the 2021 Shanghai Music Fair.
The company's Superior Mopane and Zenit models, with optional gold plating of the keyworks, are increasingly sought after.
Comparing mopane to African blackwood: some reactions from musicians
Comparing mopane to African blackwood clarinets, some of the world's leading clarinetists offered these reactions:
Nicolas Baldeyrou (commenting on a Buffet Crampon mopane clarinet), says:
"…I said to myself, since the sound is gentle and softer, will the projection be as effective as with grenadilla? The answer is, yes. Undoubtedly…There is absolutely no problem in this area. But, at the same time, it has this softness and warmth that we so appreciate in the mopane."

"The mopane offers incredible stability. After two years of use and despite the winter, the heating, the change in humidity, the wood has not moved. We checked the drilling, nothing moved, no tuning required for the clarinet, which is often the case with other woods. Unbelievable, a definite advantage, the stability of mopane wood."
Paul Meyer says:
"Compared to others, this [mopane] instrument is particularly resistant to 'sound shocks'"
"…a fluting, soft, pleasing sound. With beautiful colours."
Gregory Raden, says:
"…it feels warmer to me, very even, very responsive…"
Gior Feidman (describing a Uebel mopane clarinet), says:
"This is the clarinet of the future. You should name it CONFIDENCE."
Why we promote mopane for clarinets
Mopane is a durable, high-density African hardwood that:
boasts exceptional musical tonal qualities
offers good workability (for example, it's less prone to splitting than African blackwood)
is warm in colour, with attractive grain patterns
last but not least, is a sustainable alternative.
African blackwood is currently listed on CITES Appendix II, which lists species that "although currently not threatened with extinction, may become so without trade controls".
Together, dwindling supplies and stricter legislation mean that hardwood suppliers like ourselves – and the music industry in general – have to adapt.
Sustainable alternatives that offer similar performance do exist. Based on our experience and feedback from our customers, mopane is one of the best.
For more information about mopane for clarinets or other musical instruments, contact us at ProSono.