Much of the joy of woodworking comes from working with different types of wood, with beautiful grain patterns and colours.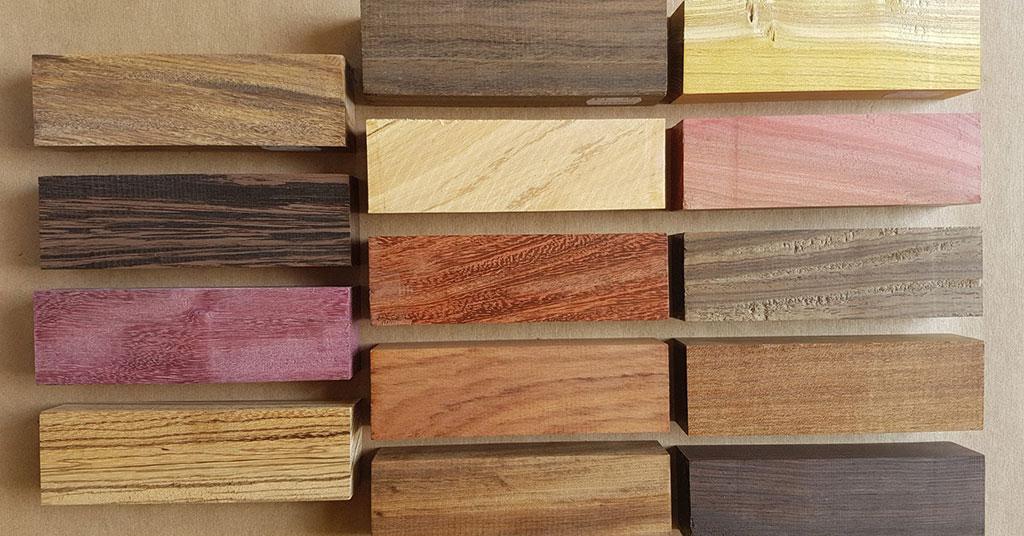 Experimenting with a range of different, high-quality woods from different parts of the world can enable woodworkers to achieve new and better results.
It can also add to the uniqueness and beauty of custom pieces.
At ProSono, we seek out some of the most striking exotic hardwoods from Southern Africa for our woodworking customers.
What's meant by exotic wood
What is or isn't "exotic" depends partly on where you happen to live.
Typically, woods are considered exotic if they come from outside your region and are rare, or at least fairly difficult to obtain.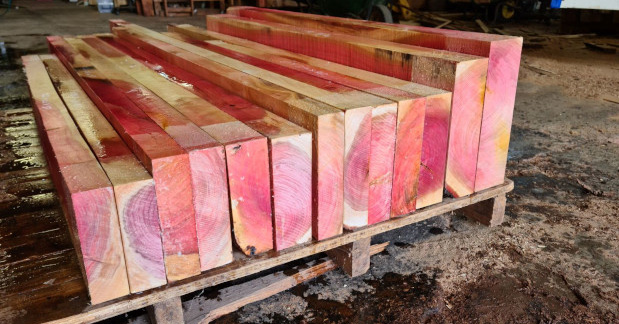 Woods described as exotic – or as tropical woods – also tend to be of high quality and higher than average price. For example, highly prized woods, such as teak and red or pink ivory, are more likely to be called exotic than other woods, regardless of where they originate.
Some examples of sought-after exotic and tropical woods from around the world are:
bamboo
black locust
Burmese blackwood
canary wood
chakte viga
cocobolo
desert ironwood
ebony
jarrah
katalox
leadwood
mahogany
mopane
olive wood
padauk
red/pink ivory
purpleheart
rosewood
teak
zebrawood.
At ProSono, we specialise in supplying specific, sustainably sourced hardwoods from Southern Africa.
Best woods for different applications
Hardwoods are generally preferred to softer woods for woodworking. This is due to their greater density, strength and durability.
The best hardwoods for a woodworking project will depend on factors like these:
how you plan to work the wood
Some hardwoods are so hard that they're very difficult to cut without specialised tools; others are easier to work and can be readily cut and turned or carved.
aesthetic preferences
Each hardwood species – and even each piece of wood – has unique colouring and grain patterns. Sometimes, flaws or knots can even add to the unique aesthetic appeal of a piece of wood.
your budget
Rare, exotic hardwoods don't come cheap. Where budget is a limiting factor, there are some more affordable options – from less expensive hardwood species to specials on offcuts or assorted sample pieces.
intended use
Of course, the intended use of a finished product is a key consideration. Below we cover some of the best hardwoods for specific woodworked items.
Best hardwoods for cutting boards
Softwoods like pine aren't suitable for chopping boards. Not just any hardwood will do either.
Ideally, you need a hardwood that isn't ultra-hard. It must be durable but not so hard that it will dull the user's knives. It should also be a closed-grain wood that won't absorb too much moisture or food contaminants.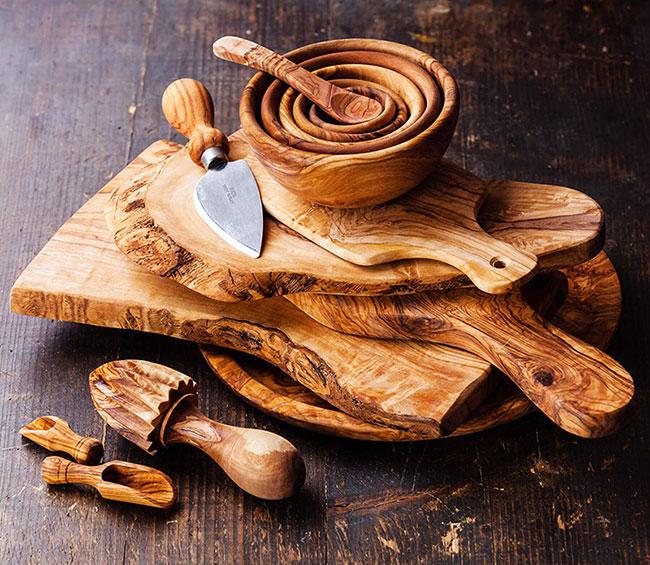 Make sure the hardwood you choose for a cutting board is food safe. Certain hardwoods, such as African cocobolo (also called tambotie), are unsuitable for cutting boards because the latex they exude is toxic.
Examples of hardwoods that are suitable for cutting boards include African olive wood, ash, maple, camel thorn, walnut, teak and bamboo.
Hardwoods for utensil and knife handles
A hardwood that is fairly easy to turn, is non-toxic and is durable enough to handle constant use is the one to go for if you make custom utensil or knife handles.
These woods also need to handle water well because they may be washed frequently.
Makers of custom utensil and knife handles often favour hardwoods with bold colouring and variegation. This helps ensure that the end products have beautiful and interesting finishes.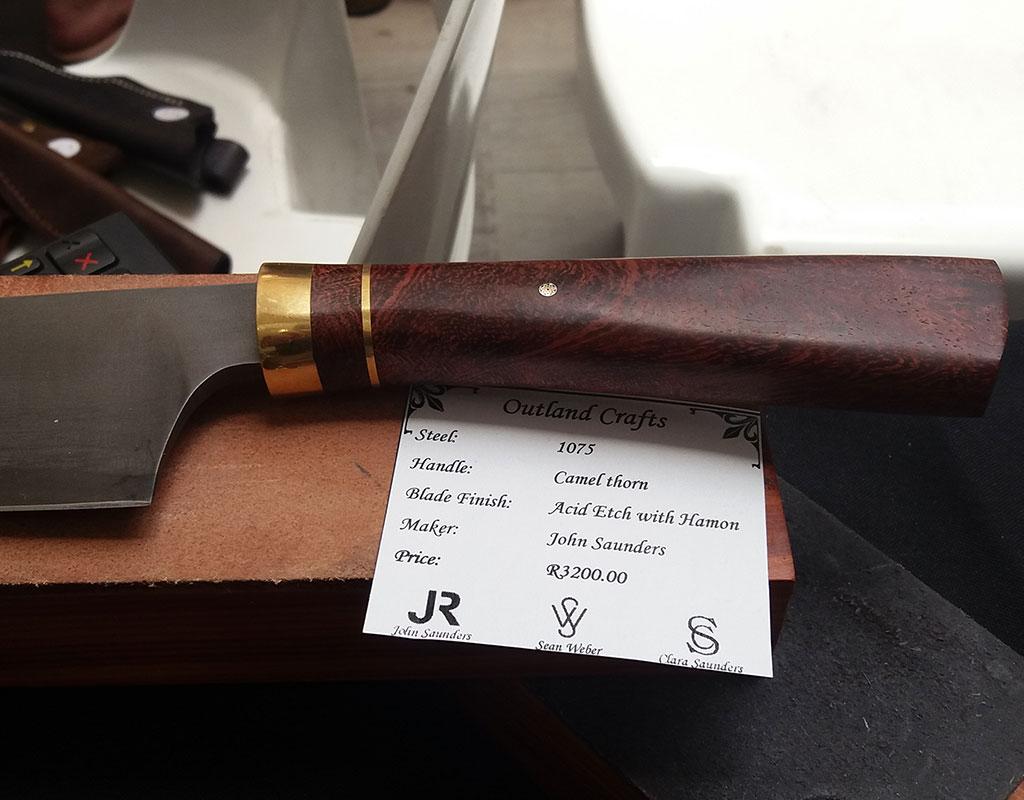 Some examples of exotic hardwoods used for handles include African blackwood, African olive, camel thorn, cocobolo, leadwood, mopane, oak, rosewood and walnut.
Best African woods for turning bowls
For individual bowls, it pays to use hardwood with an interesting pattern or colour, to make the end product stand out.
For sets of matched bowls, you'll probably want hardwood from the same tree, with sufficient uniformity in colour and grain pattern.
A hardwood that's easy to turn but has low porosity so it can handle water and foods is ideal. If the bowl may be used for food preparation, it should be made from a food-safe wood, with no toxic sap.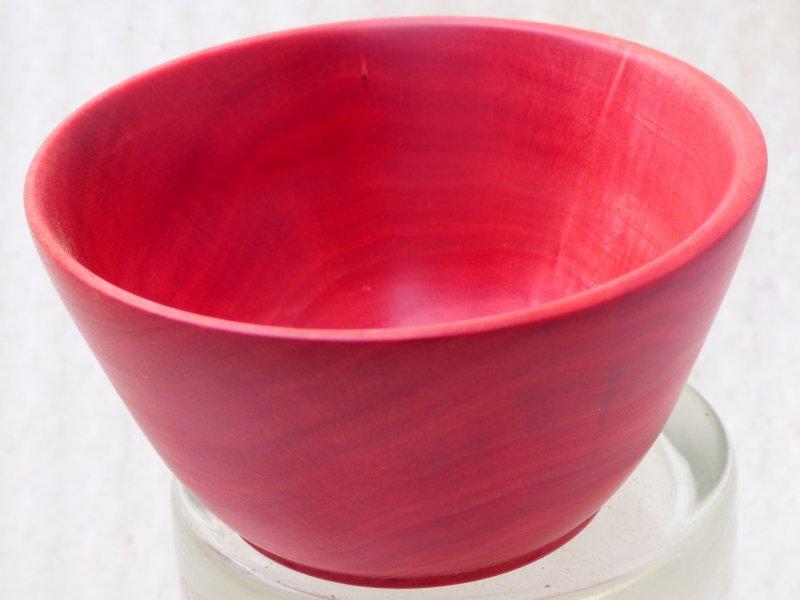 African hardwoods that are recommended for turning bowls include, among others, red or pink ivory, ash, hickory, walnut, African olive, koa wood, ebony and camel thorn.
Attractive African hardwoods for carving
It requires a lot of control to create the delicate cuts necessary for a smooth, accurate wood carving. The wood you use has a significant effect on this.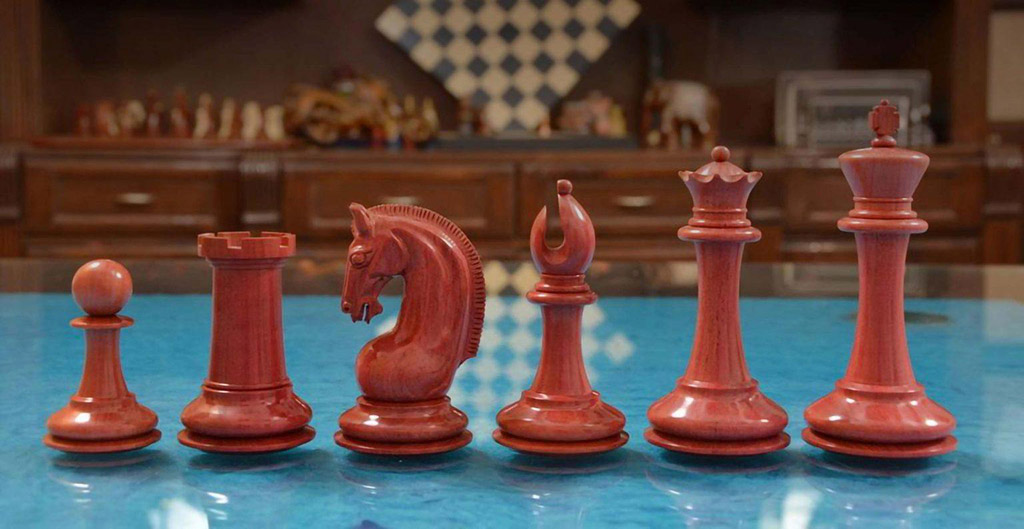 Carving by hand requires a softer wood but not so soft that the end product is too delicate. Some African hardwoods aren't soft enough for wood carving.
The colour and grain of the wood is also important to consider, especially for pieces that won't subsequently be treated or painted.
African carvers traditionally use woods such as African olive, jacaranda, sandalwood, mpingo, tambotie and black chacate for carving projects. Mopane can also have really beautiful results.
Exotic wood for high-end furniture projects
Exotic African hardwoods are also popular for high-end furniture projects because of the beautiful yet durable finish they offer.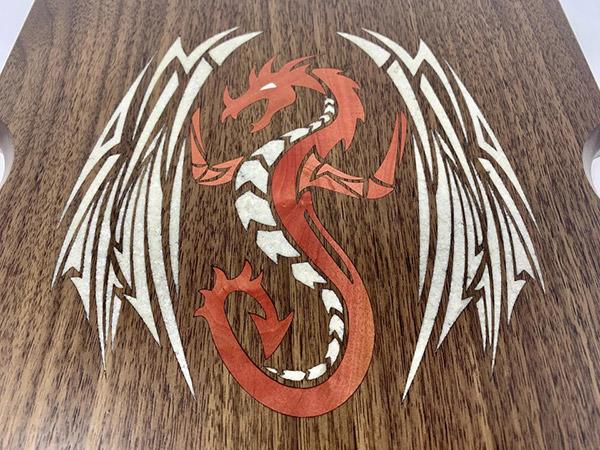 Project lumber for furniture projects needs to be durable but not too heavy. Tropical woods with interesting colours are also popular for work involving inlays.
Popular exotic hardwoods for furniture projects include red or pink ivory (particularly for inlays), wild olive, mahogany, mopane, canary wood, bamboo and tambotie.
Advantages of our high-quality, African hardwoods
We offer only the best-quality African hardwoods to our customers.
All hardwoods we supply are:
sustainably and ethically sourced, with full traceability and adherence to CITES principles
expertly air-dried and cut to required dimensions
rigorously checked for quality at every stage.
Some of our favourite exotic woods for woodworking
Below we outline species of hardwoods we've selected for the best results when woodworking.
Mopane
Mopane is a heavy, solid hardwood with low porosity. It is increasingly popular as a substitute for African blackwood in musical instrument making. It's also an excellent choice for woodworking.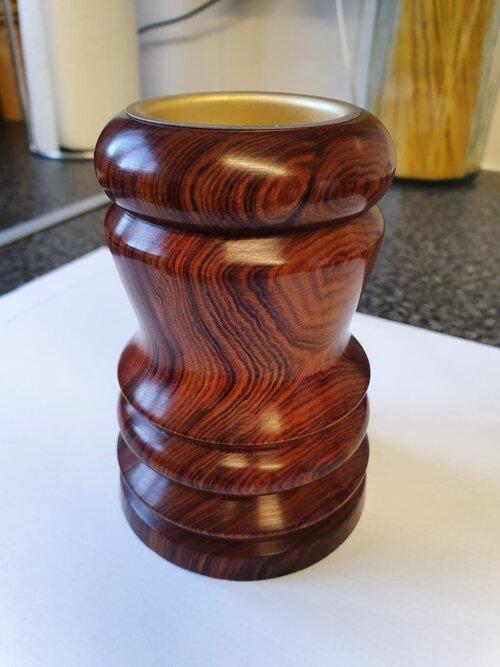 The beautiful rich reddish-brown colour gives a superb finish to furniture pieces. Mopane is also suitable for use as inlays with lighter coloured woods.
Mopane can also be used in turning as it offers good workability even though it has a high density. Mopane is also resistant to splitting.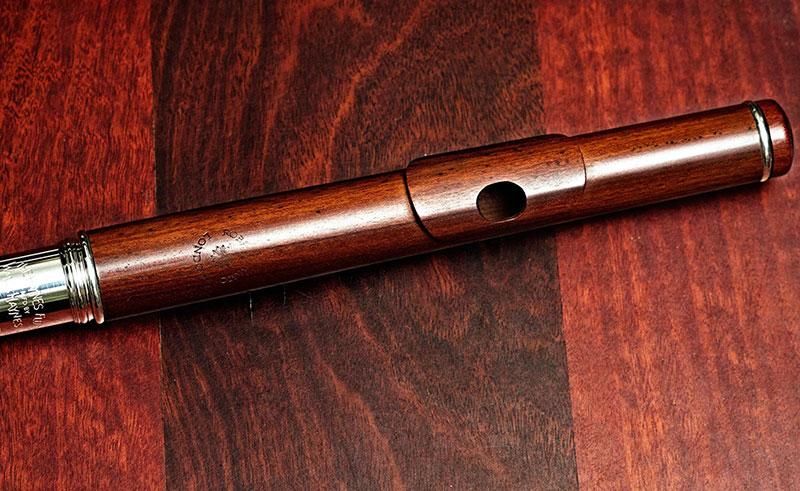 African olive wood
African olive is also known as wild olive and is known for its strength and beautiful wood grain. This wood is popular with furniture makers, carvers and turners.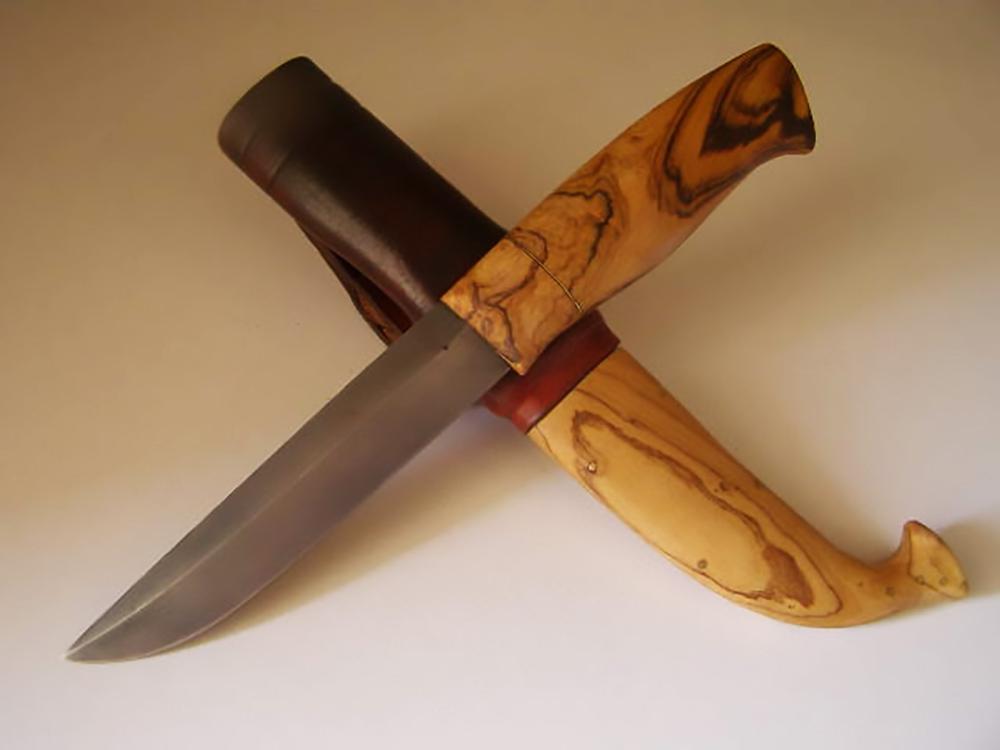 We can supply olive wood cut to specified dimensions. We also offer pre-cut turning squares, bowl blanks and knife scales.
Wild olive is hard but it works well on the lathe and with chisels.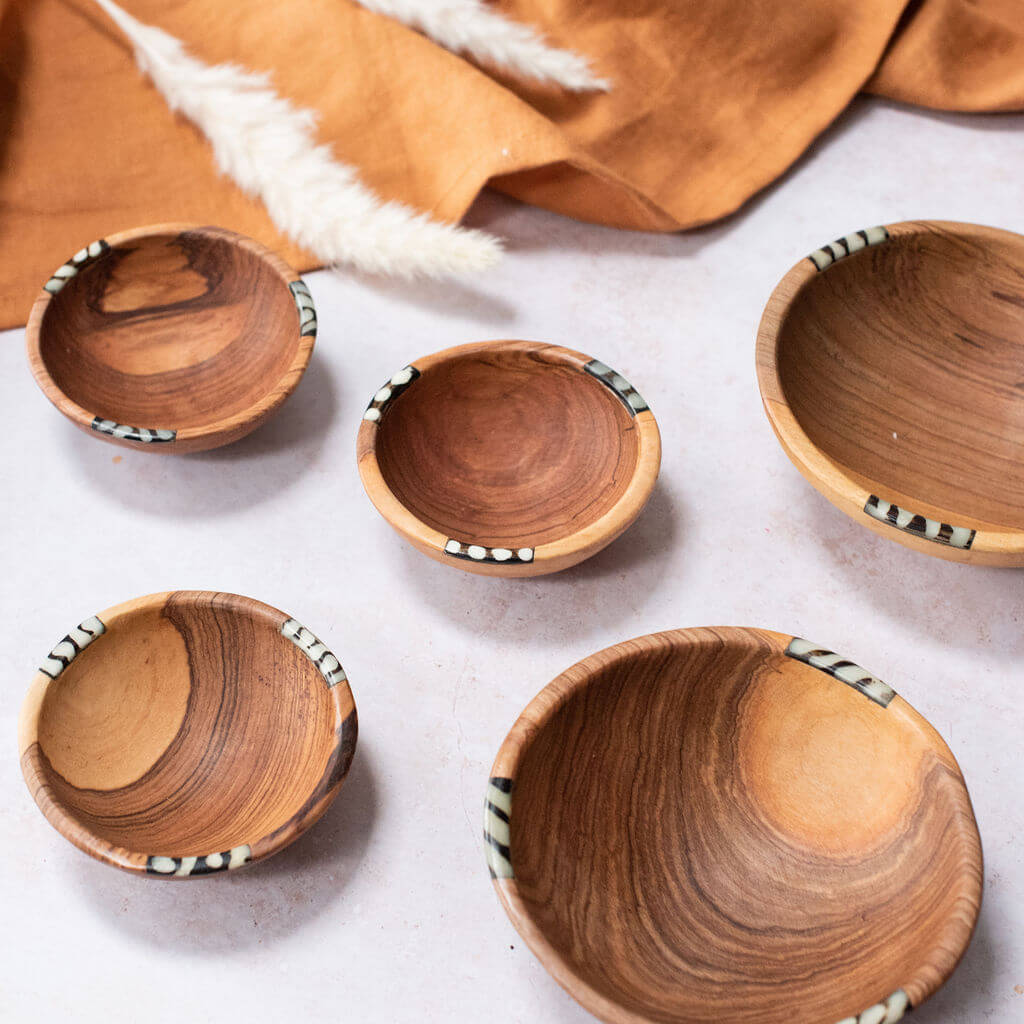 Pink ivory/red ivory
Pink or red ivory is a popular South African hardwood that offers a beautiful a pink or red colour. This high-density wood is popular with turners and as inlays for high-end furniture projects.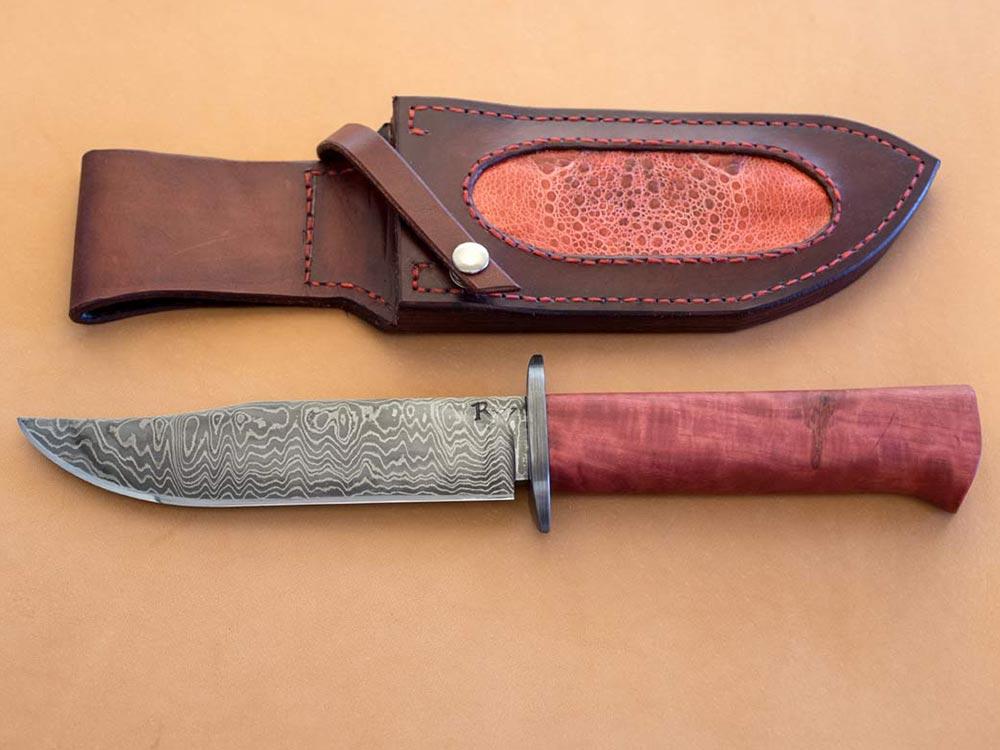 The wood has an even grain with very little variegation making it a popular choice for chess pieces, knife handles, walking sticks and other items that need to be an even colour.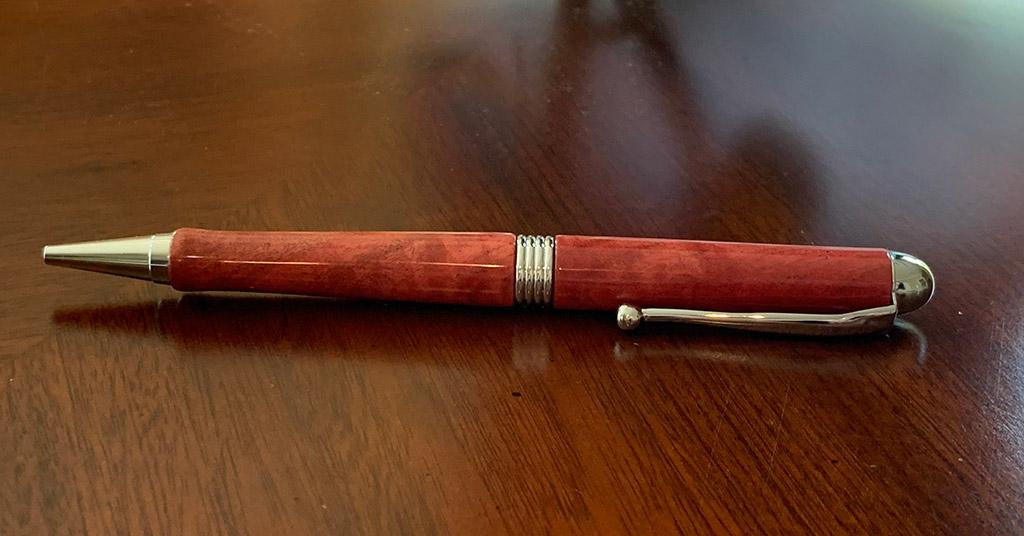 Pink or red ivory works well on the lathe and with chisels.
Tambotie (African cocobolo)
Also known as African cocobolo, tambotie is a precious hardwood from Southern Africa.
The hardwood's rich brown colour and even grain pattern make it suitable for a wide range of applications. This wood turns easily and polishes to a high shine. It's also ideal for carving.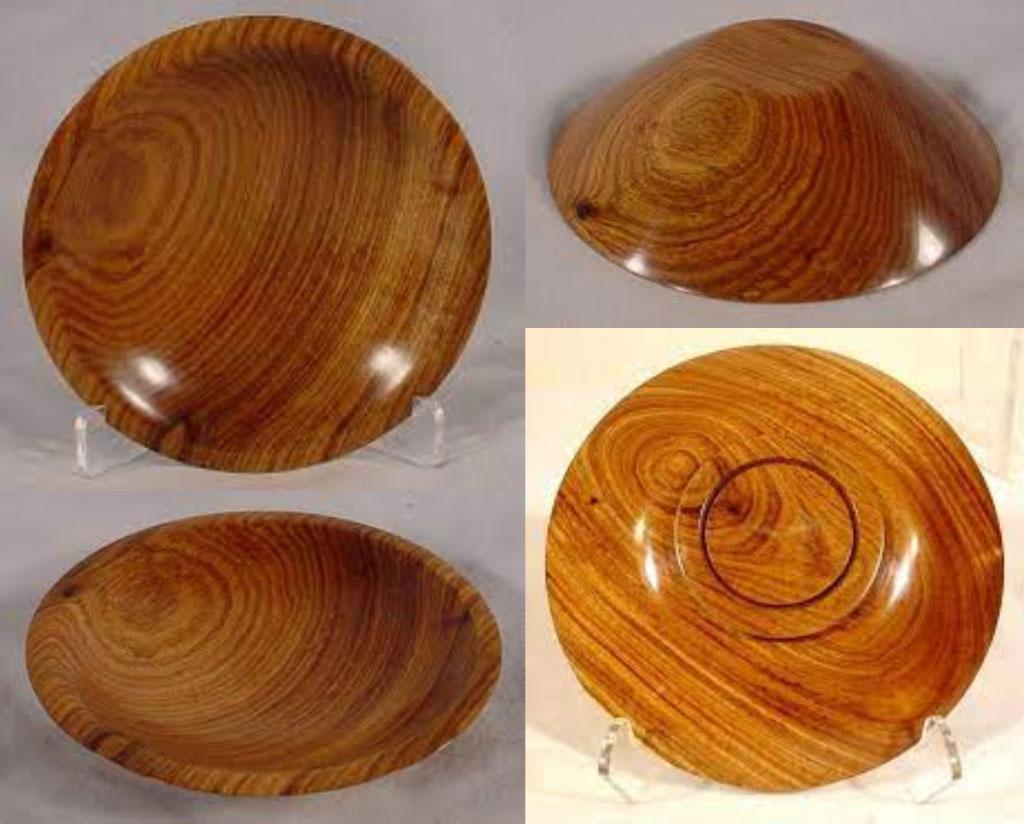 Note that tambotie releases toxic latex when first cut and isn't considered food safe. It is widely used in furniture – from traditional South African riempies to custom-made tables – and is a popular hardwood for curios.
Supplier of African exotic wood for woodworking
At ProSono, we've been supplying exotic wood for woodworking and other applications for over 20 years. We ship our African hardwoods to customers on all continents around the world.
All hardwoods we supply are expertly (and very slowly) air-dried and cut to required dimensions, before being packed in protective crates and shipped to our customers.
If you're looking for a new exotic hardwood supplier to work with, we suggest visiting our page on what we stand for and perusing the hardwood species we offer. You can also contact us for more information or to place an order.