ProSono offers knife makers in southern Africa high-quality knife scales and blocks, in a range of beautiful African hardwoods.
Our hardwood is also suitable for custom-made cutlery and unique collectors' items, such as swords and axes.
In this article, we cover: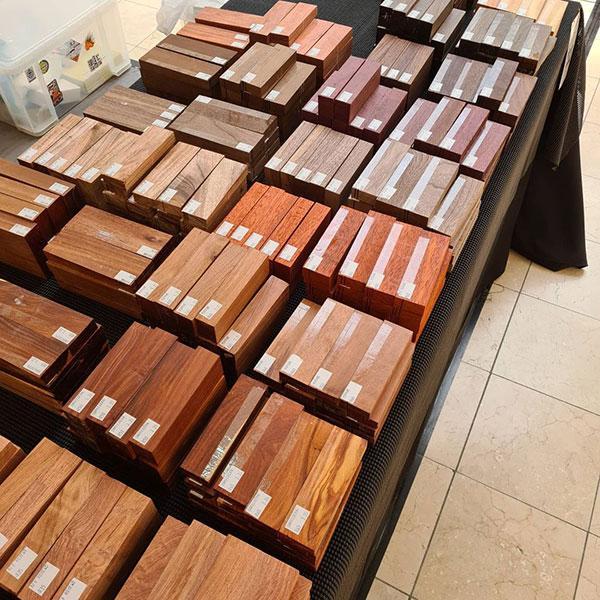 Best wood for knife scales and blocks: what to consider
The right wood adds to the function and beauty of a finished knife.
The nature of a project will help determine which wood characteristics are the most important. Among the factors to consider are:
Strength and durability
Hardwoods are generally the best choice because of their superior strength. These woods are dense and heavy – in some cases, almost iron-like. They're also reasonably resistant to water and heat.

Different hardwoods vary significantly. For example, they differ in colour, grain pattern, workability and porosity. They also differ in availability and price.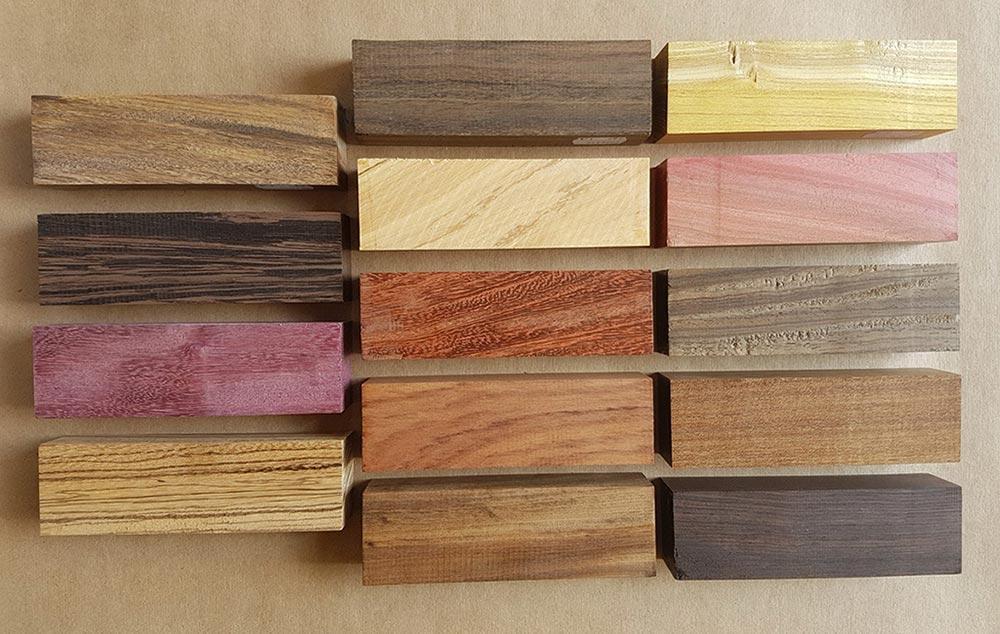 Workability
Wood for knife scales has to be sufficiently resilient not to crack or splinter during the crafting process. It should also turn and polish well.

Some hardwoods are so hard that they require specialised equipment, such as tungsten-tipped blades, to saw.

Aesthetics
Unique colouring or grain patterns give personality to custom-made pieces. Unusual markings, and sometimes even imperfections in wood, can add to the beauty of a finished piece.

For knife sets or small-run cutlery, consistency in appearance across a set of knife scales or blocks may be more important.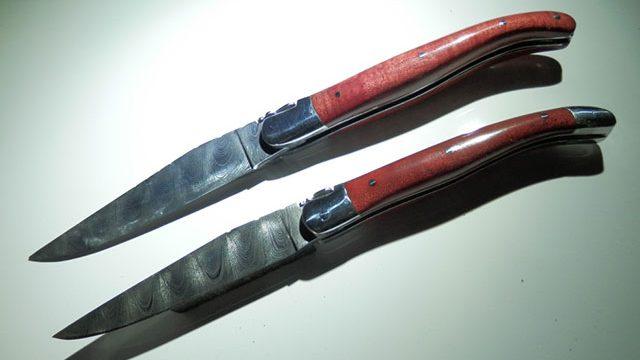 Popular African hardwood species for knife handles
A number of African hardwood species are ideal for making handles for knives, axes, swords and other tools.
Mopane for knife handles
Mopane is rich in colour, with a fine, uniform texture. It is very dense and extremely durable.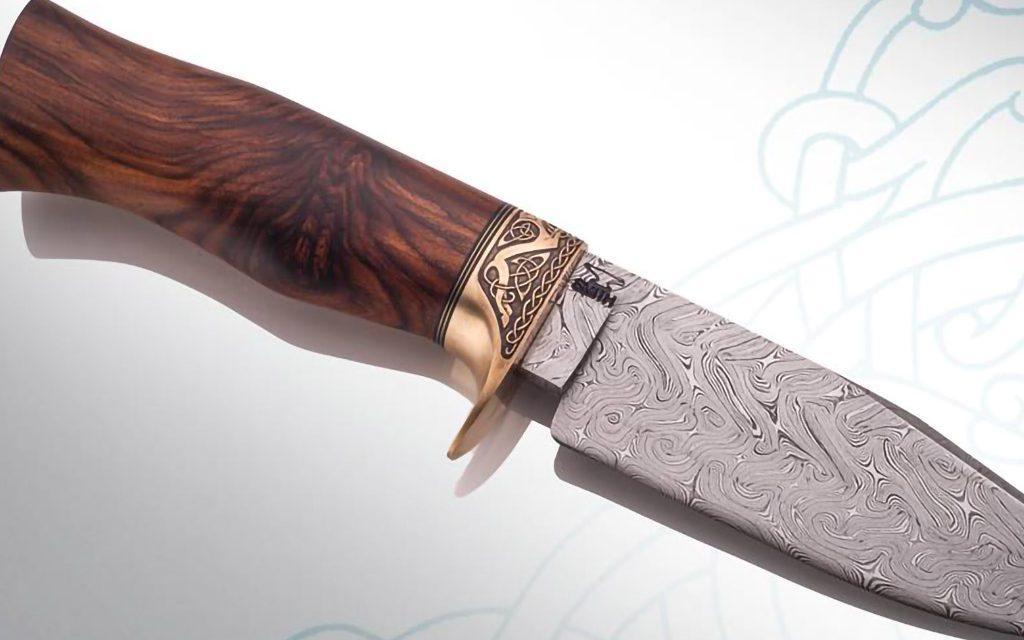 Because of its hardness, mopane can be tricky to cut. However, it is excellent for turning.
Pink ivory for knife handles
Pink or red ivory, a protected species in South Africa, is sought after for its beautiful colouring, which ranges from light pink to dark red.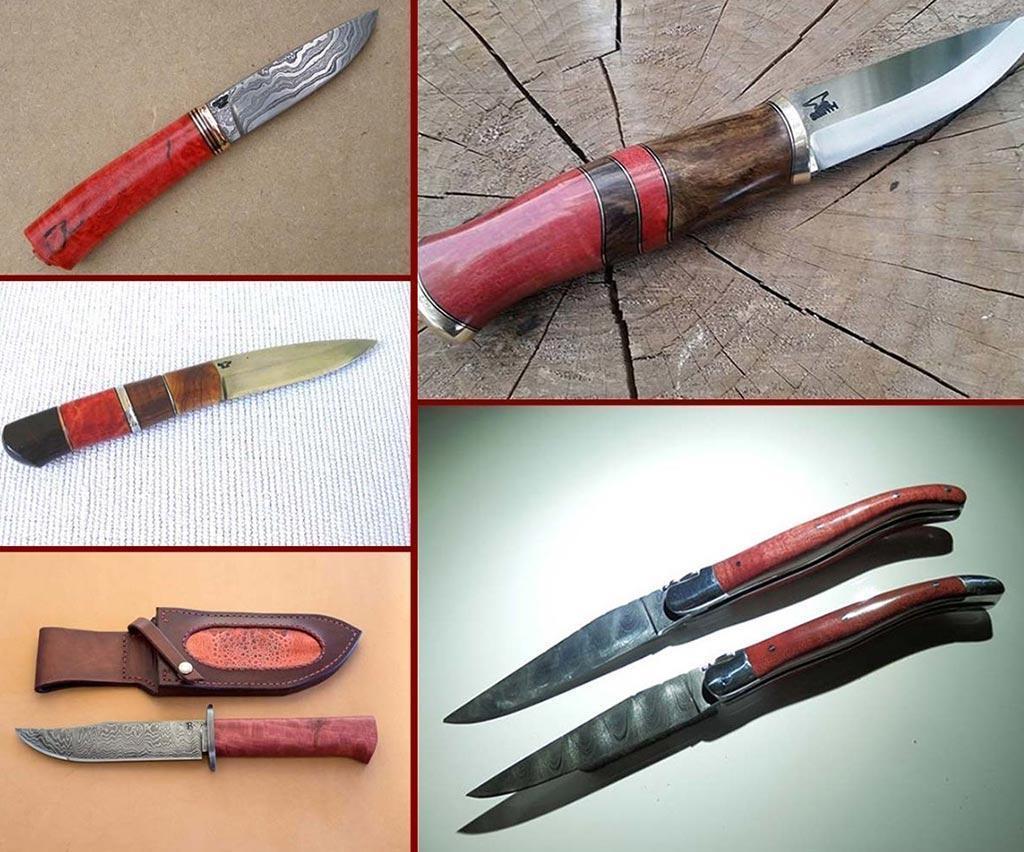 This rare wood doesn't slit easily due to its high oil content. It works well on the lathe and with the chisel.
African olive wood for knife handles
African or wild olive is popular for its pleasing grain patterns. It is hard, non-porous and heavy, and darkens somewhat with age.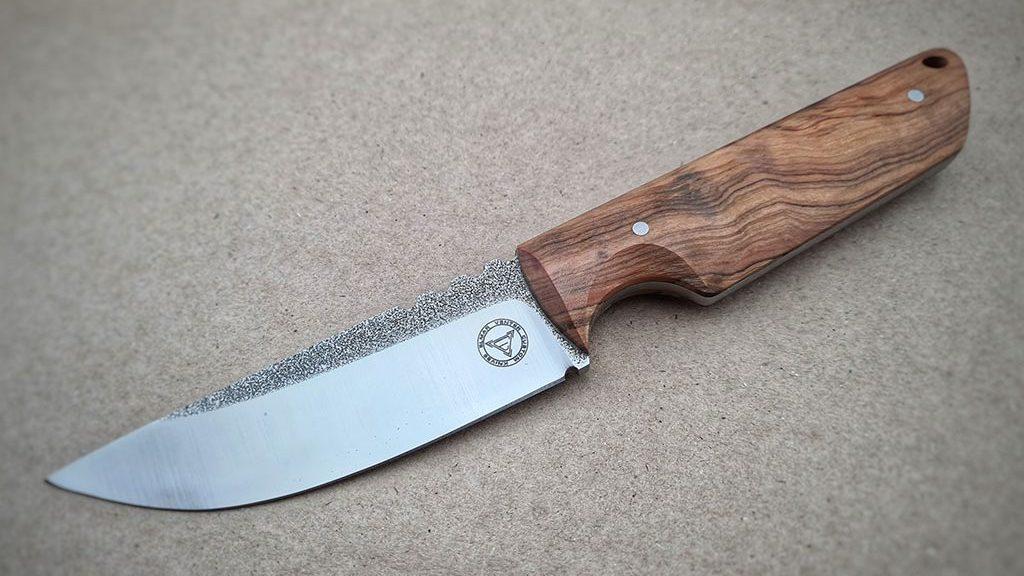 Leadwood for knife handles
Leadwood is a protected species in South Africa. It is characterised by great hardness and a blackish lustre when polished.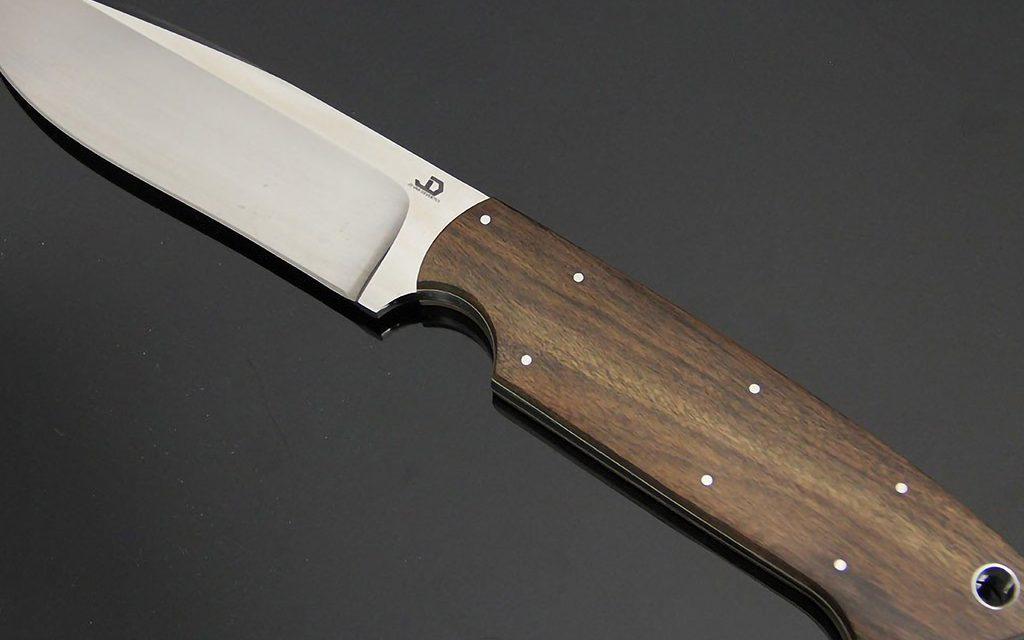 Camel thorn wood for knife handles
Camel thorn, also known in South Africa as kameeldoring, is a dense hardwood with an attractive reddish to purplish brown colour.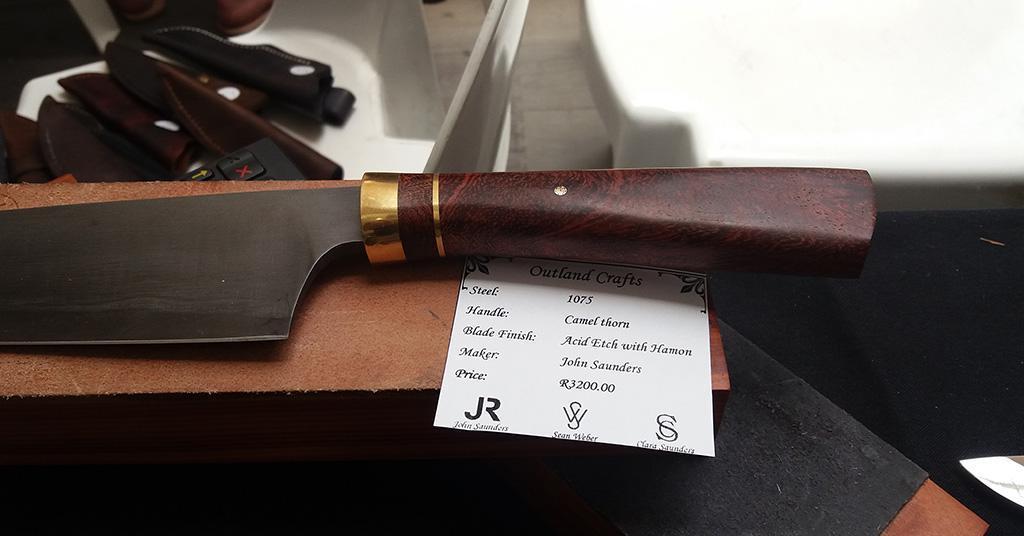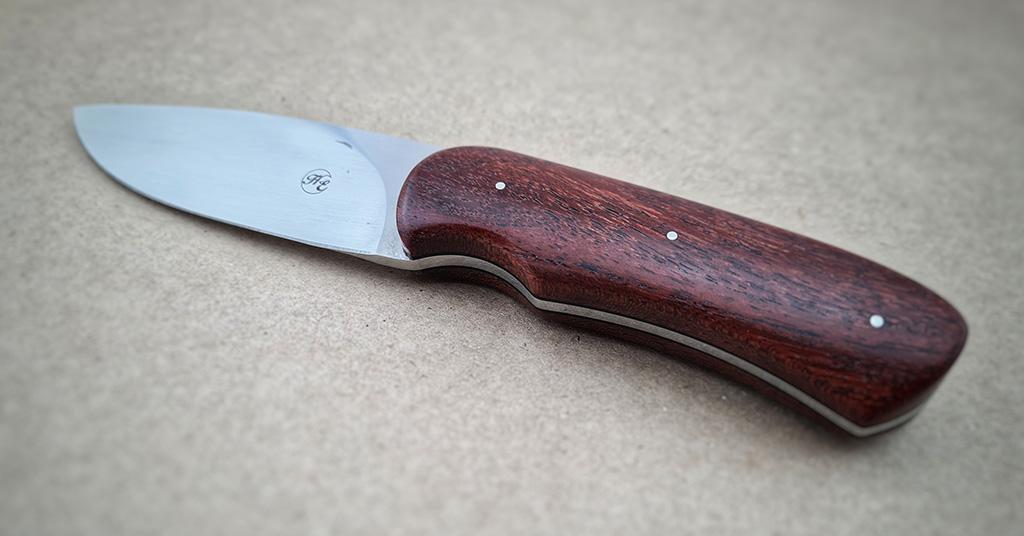 A popular choice with knife makers, camel thorn is strong and easy to turn, and polishes to a high shine.
African blackwood for knife handles
African blackwood remains one of the world's most coveted hardwoods.
It is extremely dense and, after polishing, has a dark, smooth appearance with almost no visible grain pattern.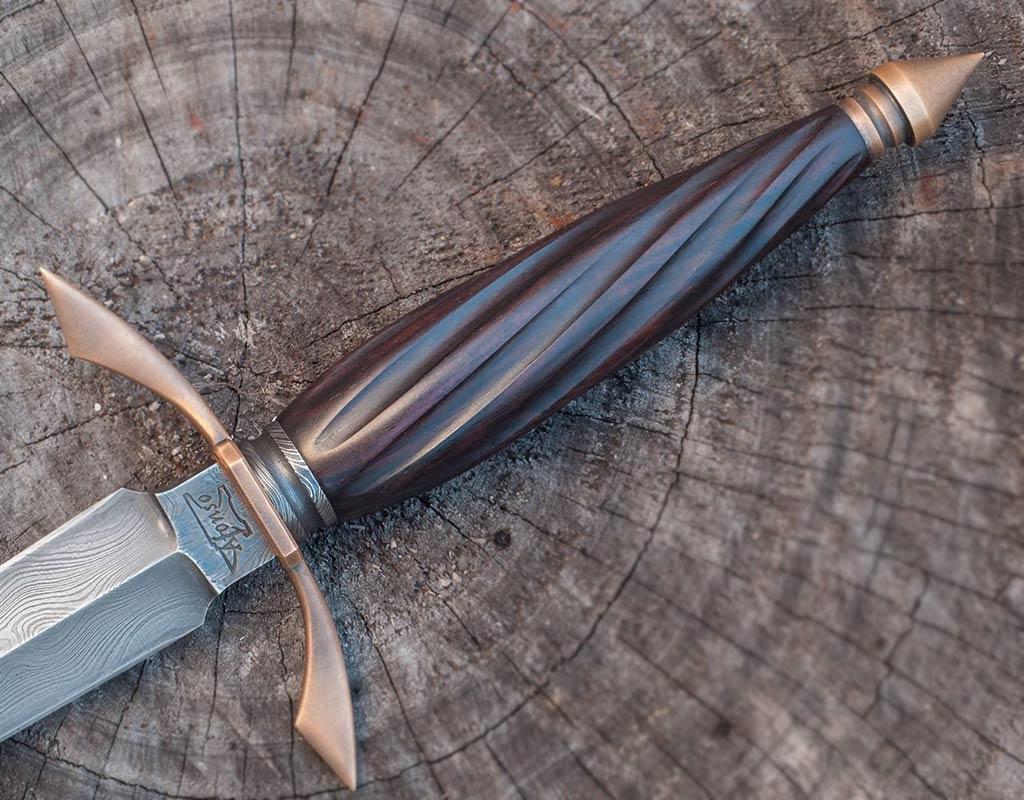 At ProSono, we continue to offer limited supplies (subject to careful monitoring and regulation) of African blackwood. However, the availability of this hardwood is limited and, for a number of reasons, likely to remain so for the foreseeable future.
Should wood be stabilised for knife making?
Many African hardwoods of high density and oily content cannot be stabilised.
For species such as African blackwood, mopane, leadwood, wild olive, pink ivory, tambotie and camel thorn, the wood must be perfectly dry before the process of making a handle starts. These species all have a density above 1.0 (heavier than water) or very close to it.
For softer woods, stabilisation can add hardness and make the wood moisture- and damage-resistant.
Stabilising wood involves injecting it with resin or polymers. Optionally, dyes may also be added.
It can also be used to create interesting changes in colour and appearance.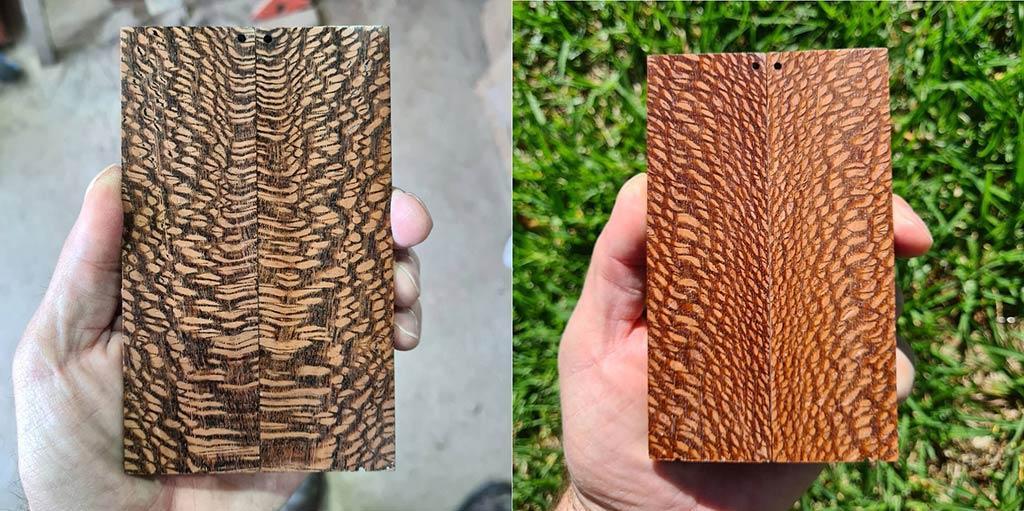 The stabilisation process typically involves using a vacuum to draw air out of the wood's pores. High pressure is then used to force a liquid stabilising agent to penetrate the wood. Finally, the wood is heat-treated to convert the stabiliser into a solid.
What we offer at ProSono: African hardwood knife scales and blocks
ProSono offers knife scales and blocks in a range of dense African hardwoods.
All hardwood we offer is:
sustainably and ethically harvested
expertly dried (which is key to preventing damage when working the wood)
cut to required dimensions
carefully packaged for safe shipping.
We routinely exhibit knife scales and blocks at trade fairs and guild shows – and many South African knife makers are regular visitors to our sawmills.
We also export knife blanks to customers around the globe. Buyers are welcome to request photographs of unique hardwood we have in stock that may meet their needs.
For more information about our hardwood knife scales and blocks, contact us with your requirements and we'll do our best to assist.