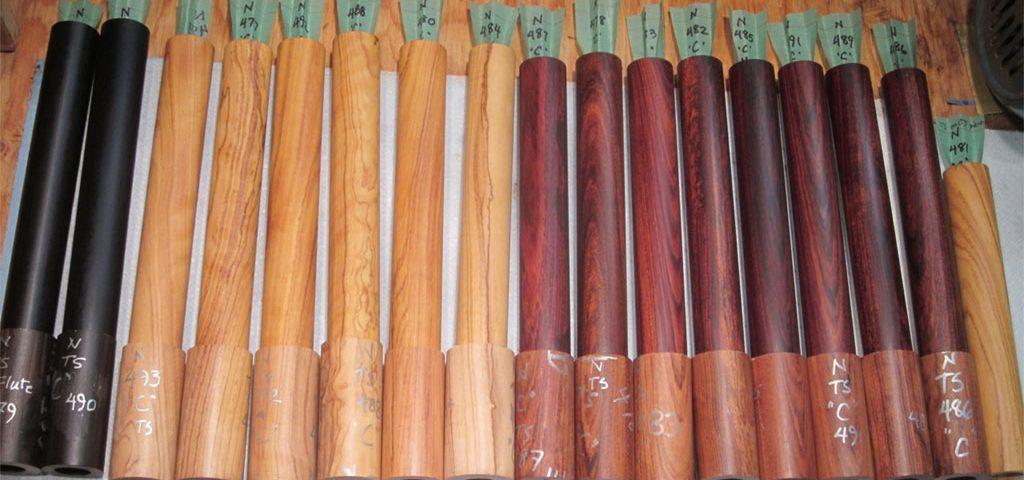 The process of creating a fine, wooden musical instrument begins long before an instrument manufacturer starts work.
In this article, we offer an overview of how we source and process hardwood for musical instruments.
We hope details of what's involved add to our readers' appreciation of their musical instruments (and the full journey it took to create them)!
We also aim to provide insights into ProSono's strict quality process, which we believe differentiates us from other suppliers of African hardwoods.
Sourcing suitable hardwood
The creation of any wooden instrument starts with finding suitable tonewood.
SubSaharan Africa is the primary source of several valuable hardwoods for making instruments. However, it takes local knowledge and relationships to get hardwood of sufficient size and quality for instruments – especially to do so ethically and responsibly.
ProSono has over 20 years of hands-on experience in the region.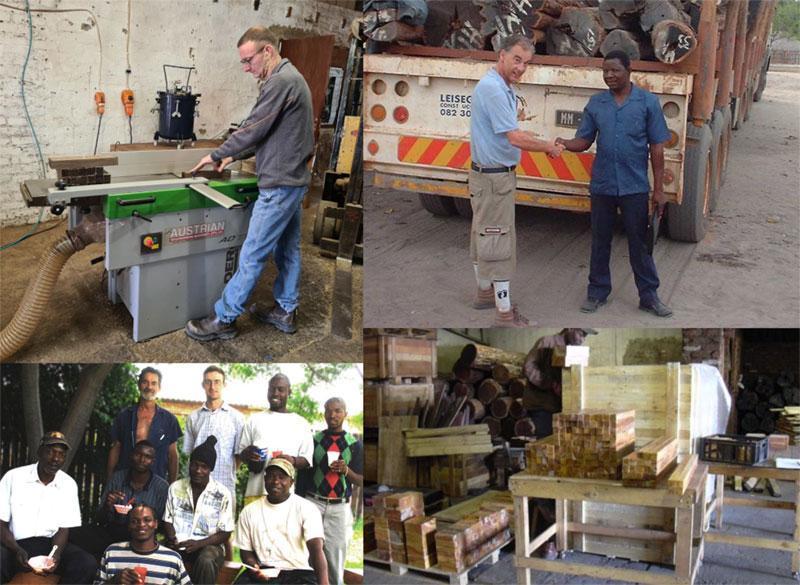 For us, sourcing high-quality tonewood is a hands-on process. It involves:
staying abreast of rapidly changing conditions across the region
continually identifying opportunities for environmentally responsible harvesting (for example, clearing waterways; thinning forest where this is either beneficial for new growth or required by land owners for particular reasons; or in case of government-sponsored land clearing for agricultural purposes)
maintaining long-term relationships with local operators
providing on-going training of suppliers' staff
verifying adherence to all permit requirements and regulations
directly supervising teams in the field.
Our field inspectors live in the bush, training teams and overseeing quality processes. They don't return to our Johannesburg premises until the hardwood is marked, cubicated and loaded for transportation.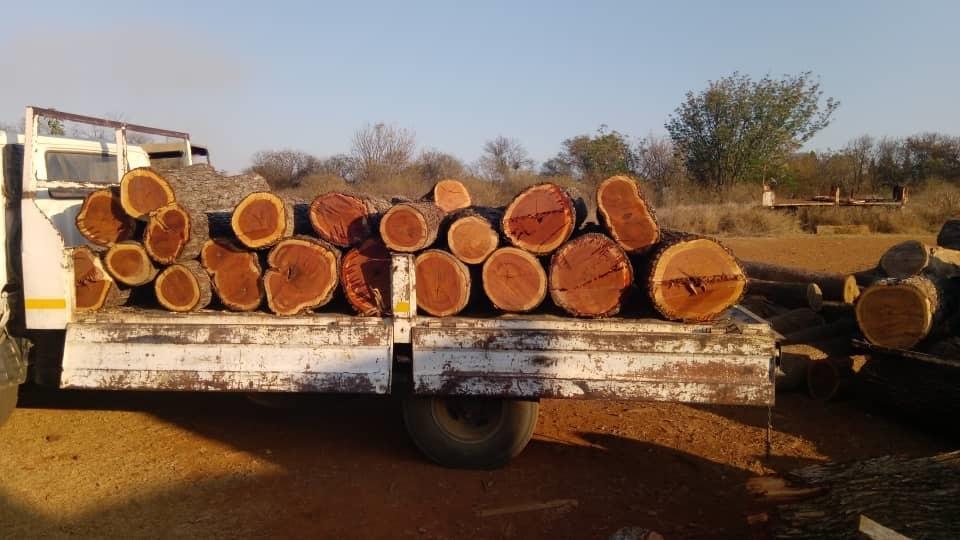 Where relevant, we work on identifying new, more sustainable hardwood species to meet instrument makers' needs. For example, our long-standing promotions of mopane and African leadwood as alternatives to African blackwood (now listed by CITES as potentially endangered) fall in this category.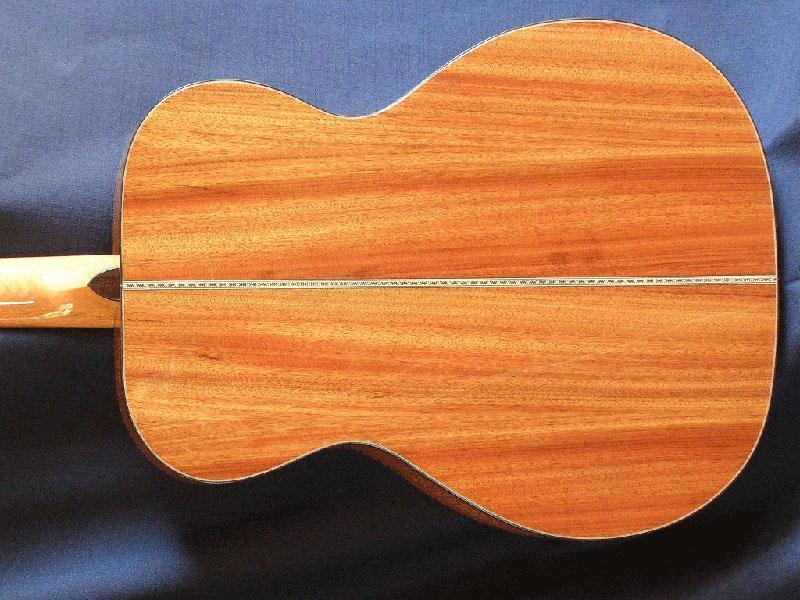 Initial sorting and storage at our sawmill
Precious hardwood retains its value only if it is correctly handled and protected.
Once logs arrive at our sawmill, field information is confirmed and the logs are graded based on quality and size.
At this stage, it's essential that the hardwood retains the highest possible moisture content. So the sorted logs are kept in a storage area with stable hygrometry and temperature, and windows equipped with UV filters.
Processing into instrument blanks and billets
The process of turning hardwood logs into high-quality instrument billets – from clarinet bells to acoustic guitar back and sides – takes several years.
For stringed instruments, the main steps are:
cutting slabs big enough for instrument back and sides
resting the slabs for a minimum of two years and up to four years, depending on humidity
processing thin slices on a vertical bandsaw
storing sawn back and sides until optimally seasoned.
At each step, some hardwood has to be rejected due to slits or other previously hidden defects.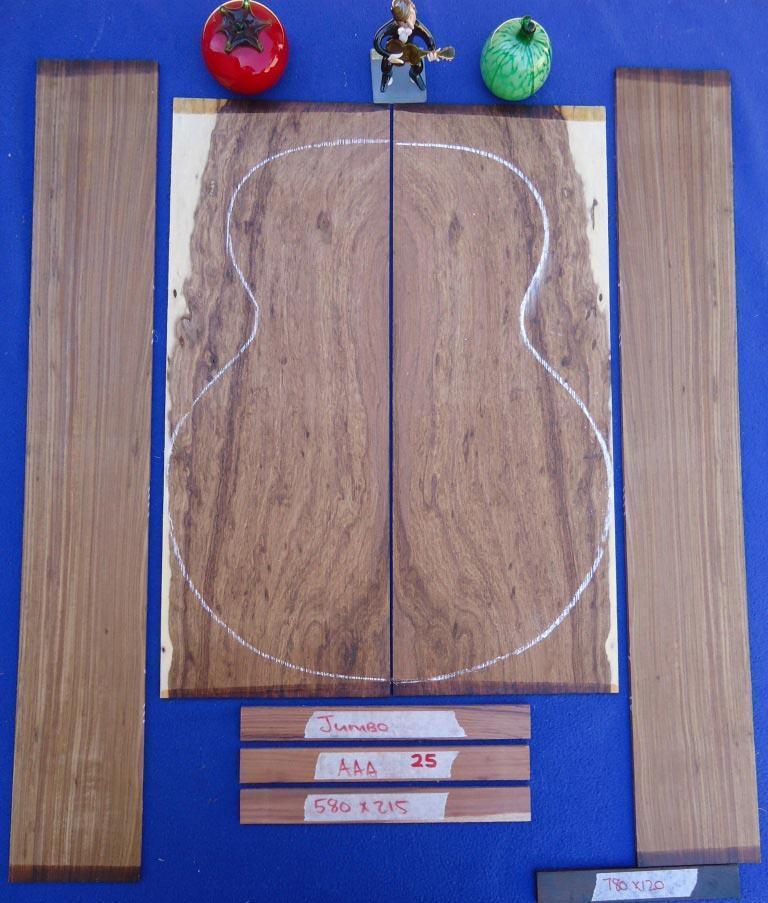 For woodwind instruments, the steps differ slightly. They include:
cutting large slabs on a horizontal band-saw
ripping the slabs into dimensional strips
cross-cutting strips into billets with the required dimensions
waxing the ends of the billets
grading based on grain, absence of knots and any insect defects or discoloration and recording into stock as either musical-grade or turnery hardwood
storing according to wood species, grade, size and year of processing.
Special cutting techniques are required for certain hardwoods.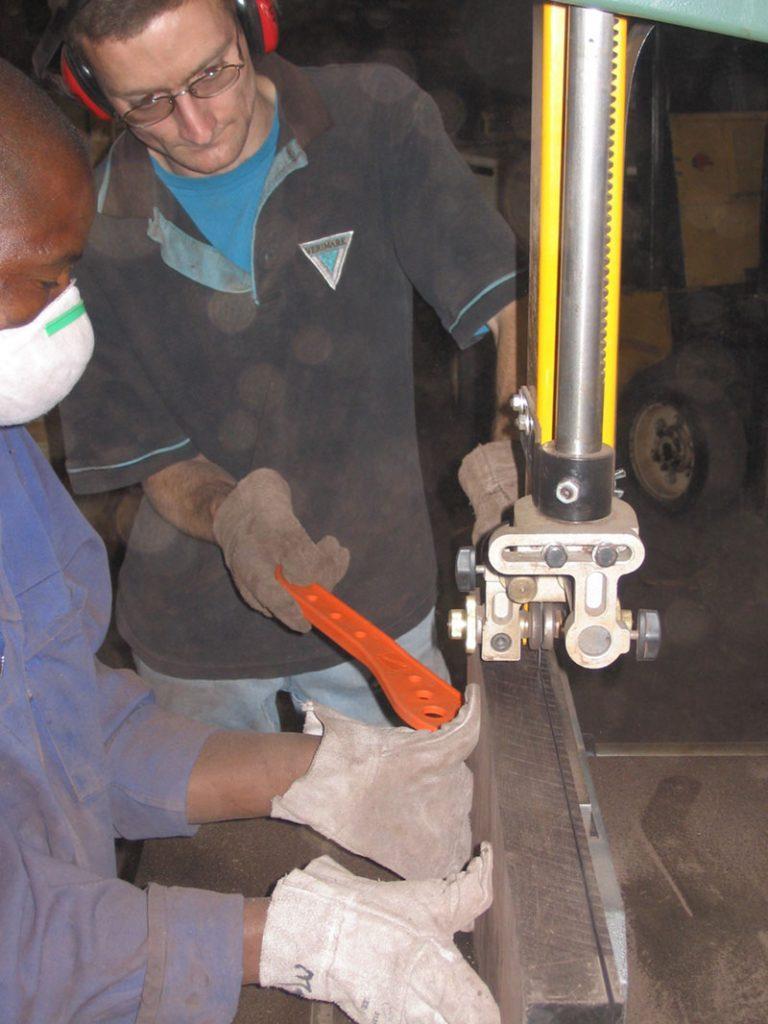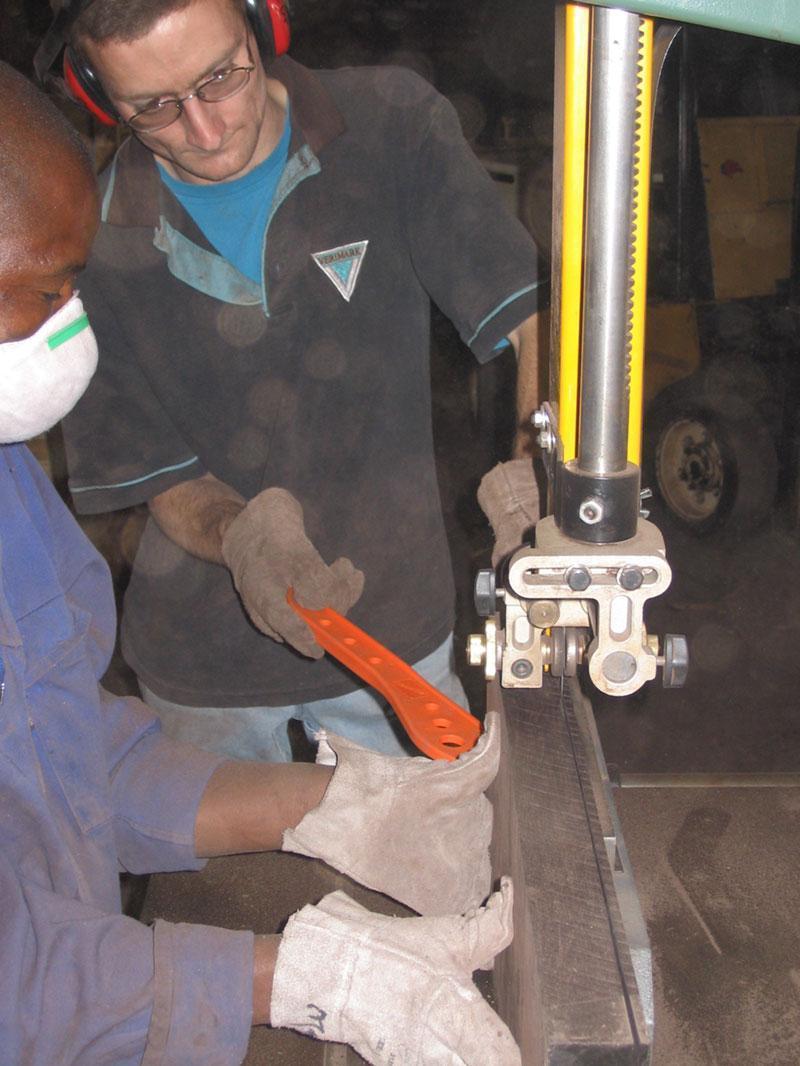 It also takes special expertise to minimise the percentage of valuable hardwood that's wasted during processing. In turn, this enables competitive pricing of tonewood sets.
About the seasoning of hardwood for musical instruments
The vast majority of hardwood that ProSono supplies has been in storage for multiple years.
It's imperative that hardwood for musical instruments be expertly seasoned. This reduces the moisture content of the wood (under precise conditions) and gives it stability.
Without proper seasoning, tonewood won't provide the optimal tone quality. It will also be vulnerable to cracking, warping and shrinkage or expansion.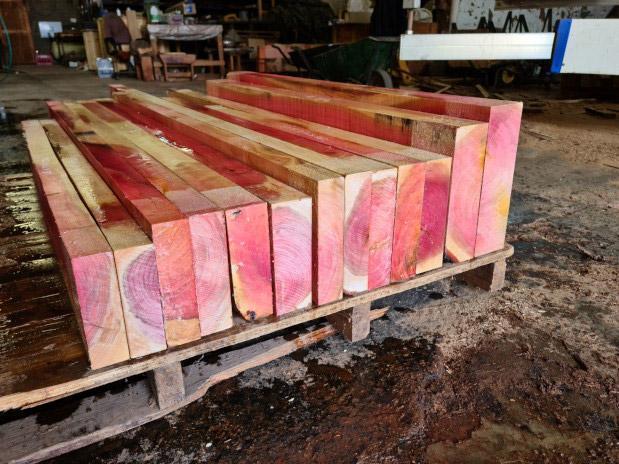 Hardwood can be dried in kilns – but slow air drying produces vastly superior results.
Depending on hardwood species and the size of a blank or billet, expert air drying can take many years. (It is not a quick process!).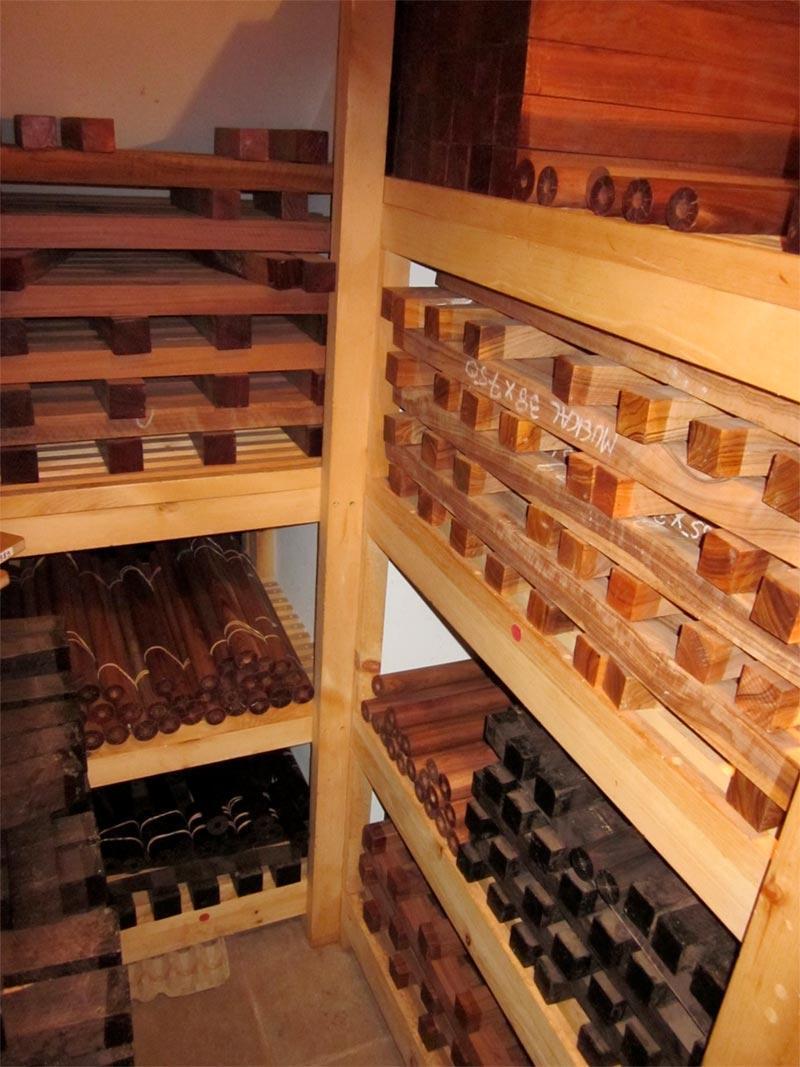 At ProSono, our location is an advantage. Our sawmill is in Johannesburg, which lies at just over 1,750 meters above sea level and enjoys a dry climate throughout the year. Together with our use of dedicated, well-ventilated storage rooms, this enables us to achieve quality air drying.
ProSono never kiln-dries wood. We consider kiln-drying to be the wrong approach for quality musical instruments and turners' squares.
Careful packaging and shipping
Once billets or blanks are fully seasoned, they're selected to meet orders and thoroughly checked again for any defects.
For shipping, they're packed into special insulated boxes or steel-strapped crates, designed to provide optimal protection.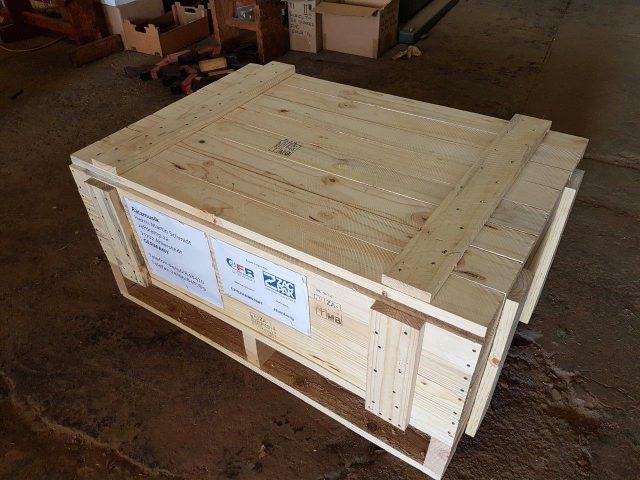 Most of our consignments are shipped via sea freight consolidated (LCY). They reach our customers within about six weeks, anywhere in the world.
Finally, it's over to a skilled manufacturer to transform our properly seasoned, African tonewood into fine musical instruments!
Contact us at ProSono
ProSono aims to keep a wide range of seasoned musical instrument sets and billets in stock. For details and dimensions, please see the tables on our pages about tonewood for:
Contact us for more information about how we process hardwood for musical instruments or to discuss your needs for instrument sets or billets.