At ProSono Hardwoods, we are committed to ethical and sustainable hardwood supply – and we love what we do.
Here we briefly introduce ourselves, discuss the issue of protecting southern Africa's hardwood resources and outline our approach.
Our work at ProSono
ProSono was founded in 1999 as a supplier of African hardwoods. The company's journey since then has been colourful and inspiring.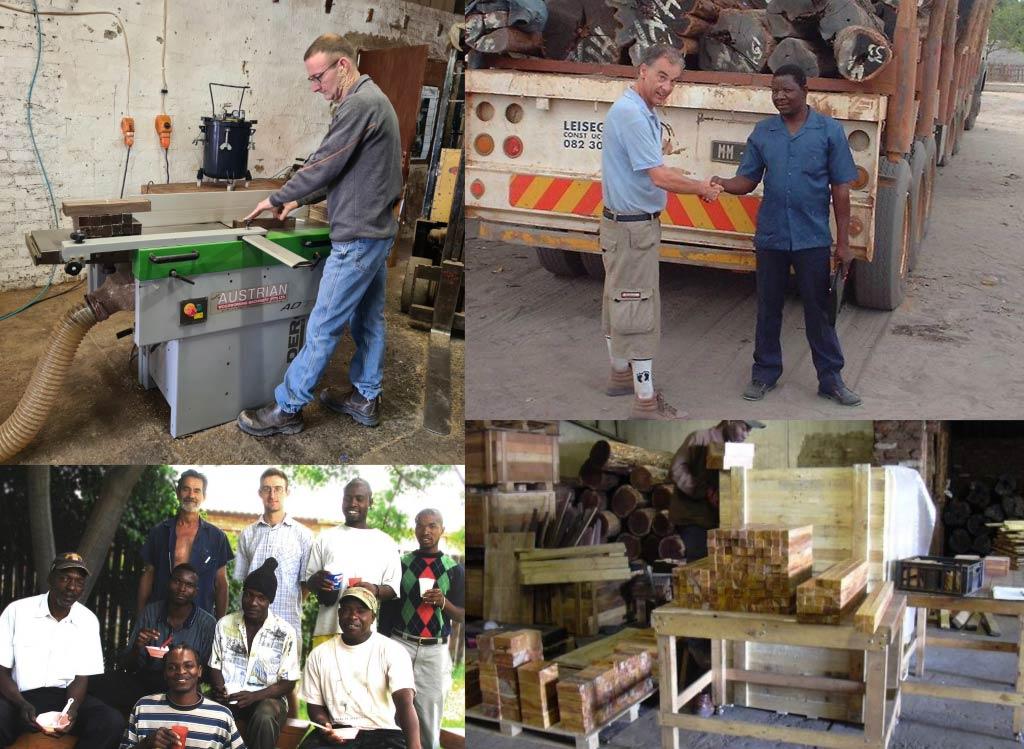 As a team, we continue learning about hardwoods across southern Africa.
We are always searching for species that can:
be harvested with minimal environmental impact
meet the unique needs of craftspeople in the industries we supply.
We also continue developing relationships with gifted craftspeople and manufacturers around the world. This is an especially rewarding aspect of the work we do.
Find out more about who we are on our site. We also hope you'll visit our newly launched blog periodically. We'll be using it to cover news and information about the hardwoods ProSono supplies, along with other topics of general interest.
Southern Africa's hardwood resources
It's vital to conserve African hardwood species if they're to survive into the future. Without these hardwoods, local communities will lose an important resource.
Worldwide, several crafts and industries also depend on these woods.
For example, many of the world's finest musical instruments are made from African hardwoods.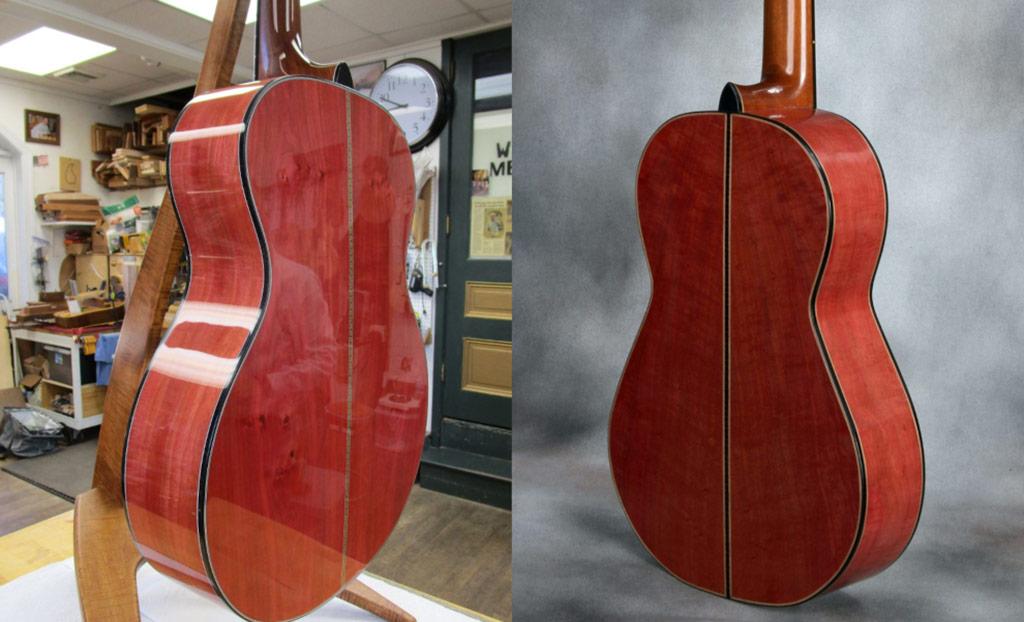 Why use a local supplier of African hardwood?
Little guarantee of ethical harvesting can exist where African hardwood is sourced outside the continent – or from any party without a well-established local presence.
This is because ensuring sustainable harvesting depends on:
local knowledge and relationships
hands-on supervision in the field
cooperation with local authorities
stable supply chains.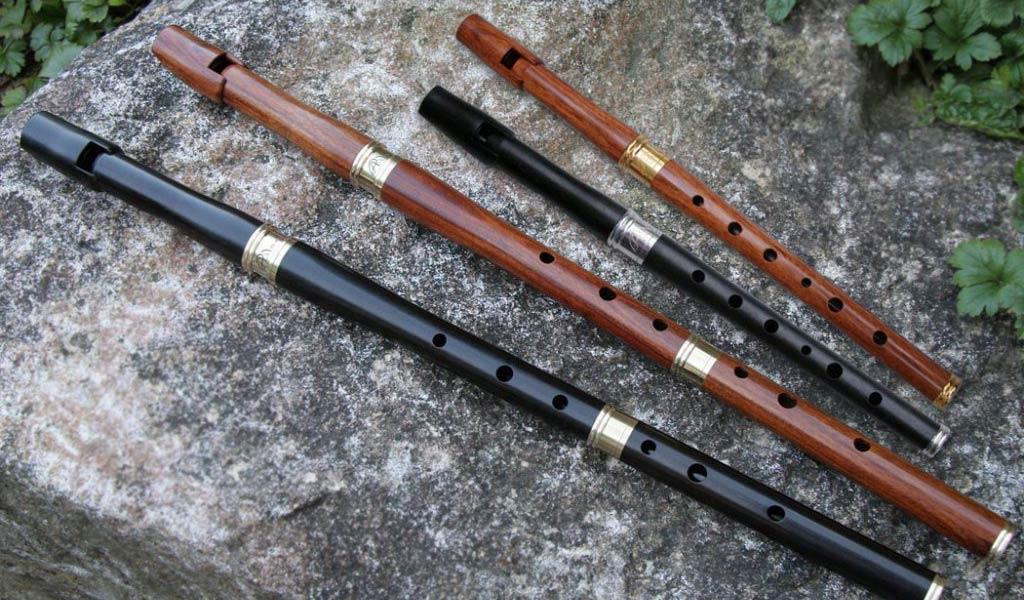 Who must be involved in protecting hardwood resources?
Along with government authorities and NGOs, all parties in the hardwood supply chain have a role to play.
This includes landowners, loggers, sawmill owners and distributors. It also includes secondary manufacturers (those who use the wood to craft or build items) and end users (those who use items made of hardwoods).
Each party can help by choosing sustainable hardwood species and insisting on responsible harvesting practices.
ProSono's approach to sustainable hardwood supply
ProSono adheres fully to CITES principles and is committed to sustainable practices.
These practices don't start just at the entrance to our sawmill. We know the origin of all wood we process and have the necessary chain of custody in place. We require up-to-date cutting permits from our suppliers and provide hands-on supervision in the field.
Our approach also rests on these factors:
careful selection of trees for harvesting
ProSono harvests only select species endemic to a specific forest. These amount to far less than 10% of forest wood cover.

This differs from industrial wood harvesting, which destroys forest and leaves barren landscapes in its wake.

Also, we harvest only the larger, older trees of specific species. This provides space for younger trees to grow and promotes healthier forest.

We are always on the lookout for opportunities to harvest useful hardwood in ways that serve people and the environment. For example, we've worked with local authorities to clear overgrown trees from rural irrigation canals, which local farmers depend on for their livelihoods.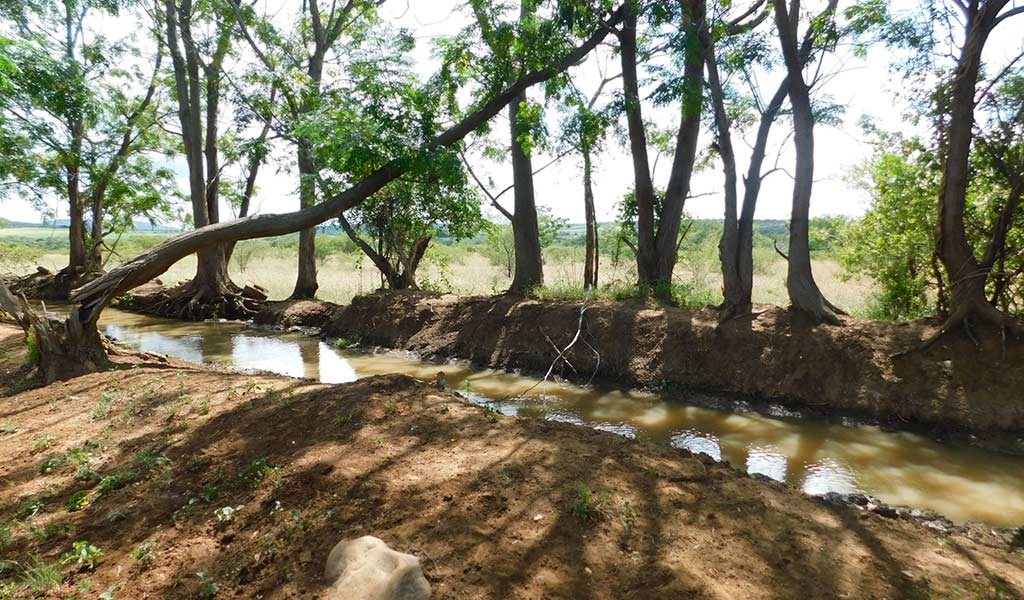 local processing of African hardwood
ProSono minimises transport and pollution by processing locally in the region where hardwood is harvested.

We also provide training to local teams, providing know-how, jobs and added value. All our hardwood is expertly dried, stored, selected, cut to required dimensions and packaged by local team members.
on-going identification of sustainable species
ProSono has had significant success in identifying suitable alternatives to hardwood species that are under threat. We believe this is key to ensuring sustainable hardwood supply into the future.

For example, both mopane and African leadwood are gaining wide acceptance as sustainable alternatives to African blackwood (grenadilla) among musical instrument manufacturers.
To find out more about the African hardwoods we supply or to discuss your project needs, contact us at ProSono – we'll be pleased to assist.